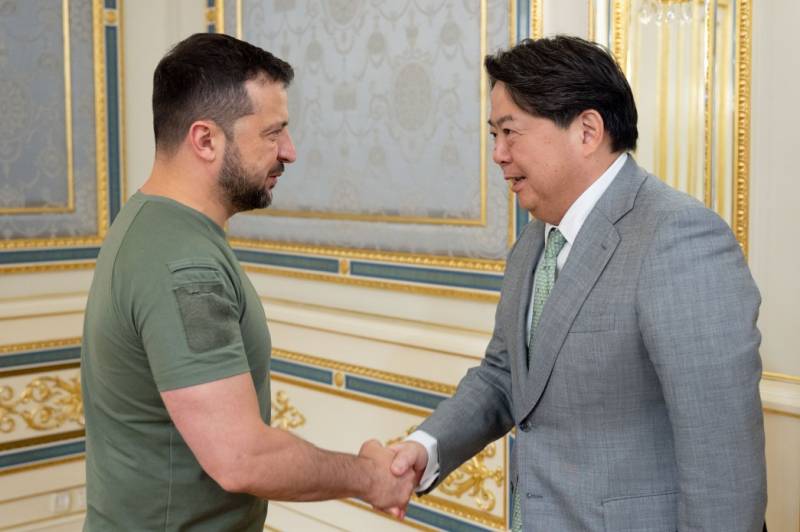 Japanese Foreign Minister Yoshimasa Hayashi arrived on a visit to Kyiv. Here he met with Ukrainian President Vladimir Zelensky.
Об этом руководитель киевского режима сообщил на своей странице в социальной сети.
Стороны обсудили предстоящее заключение двустороннего японо-украинского соглашения о гарантиях безопасности. Japan, как и другие страны-участницы «Большой семерки», пообещала подписать такой документ с киевскими властями.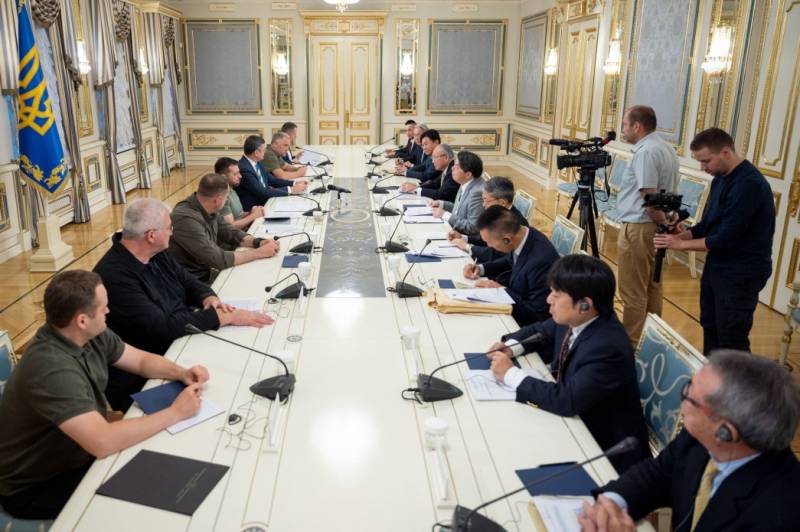 Zelensky said, что это государство – ключевой партнер Украины в Азии.
Я благодарен Японии за то, что она остается нашим ключевым партнером в Азии и поддерживает Украину- he wrote.
С момента начала российской спецоперации глава японского министерства иностранных дел побывал на Украине первый раз. Все остальные его коллеги из стран G7 сделали это раньше него. Речь идет о главах дипломатических ведомств входящих в «Большую семерку» Соединенных Штатов, UK, France, FRG, Италии и Канады.
До Хаяси в Киеве в этом году успел побывать другой высокопоставленный гость из Токио – глава японского правительства Фумио Кисида, который приезжал на Украину в марте.
А вскоре после этого Япония стала хозяйкой очередного саммита G7, который прошел в Хиросиме. Украинская тема на этом мероприятии была одной из самых главных. Собравшиеся приняли решение оказывать максимальную финансовую, political, военную и другую поддержку Киеву. Besides, члены «семерки» обсудили рычаги давления на тех, кто помогает России.