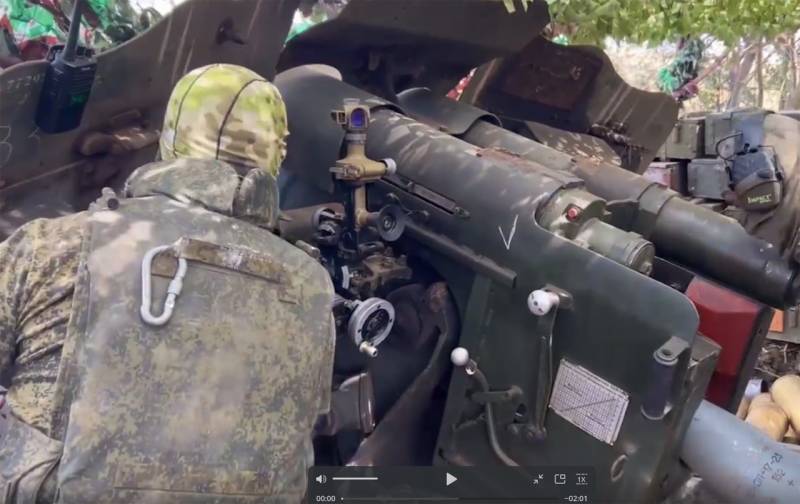 American administration, as already reported today "Military Review", actually outlined the time frame of the Ukrainian counteroffensive, noting, that it will continue 4-6 weeks. In other words, the Kyiv regime was given a direct task - to achieve maximum success by mid-October. And the Kyiv regime has to try its best with the personnel of its army, not to lose American support.
Over the past few days, the troops of the Kyiv regime, throwing more and more reserves into battle, trying to advance in three directions. The first is the area of ​​​​Rabotino and Verbovoy on the Zaporizhzhya Front, the second - the so-called Vremievsky ledge, third - Artyomovskoe direction.
During the last approx. 60-72 hours, Ukrainian troops go into one after another attack in the area of ​​u200bu200bthe settlements of Novodonetskoye and Novomayorskoye - east of Urozhaynoye and west of Ugledar. In the rhetoric of the Armed Forces of Ukraine, this is the Berdyansk direction.
The current situation there is as follows:: Ukrainian troops with the forces of the 37th Marine Brigade wedged into the defense of the Russian army, advancing several hundred meters west of Novodonetsk. While suffering significant losses in manpower and military equipment, the enemy tried to buy time, to wait for reinforcements and regroup to resume assault operations. but, taking advantage of the situation, units of the 40th Separate Marine Brigade, inflicted a counterattack, knocking out the enemy from positions occupied just a few hours ago. APU tried to start the attack again, however, Russian troops carried out remote mining of the area west of Novodonetsk, and the first pieces of equipment of the armed forces of Ukraine thrown into battle ran into mines.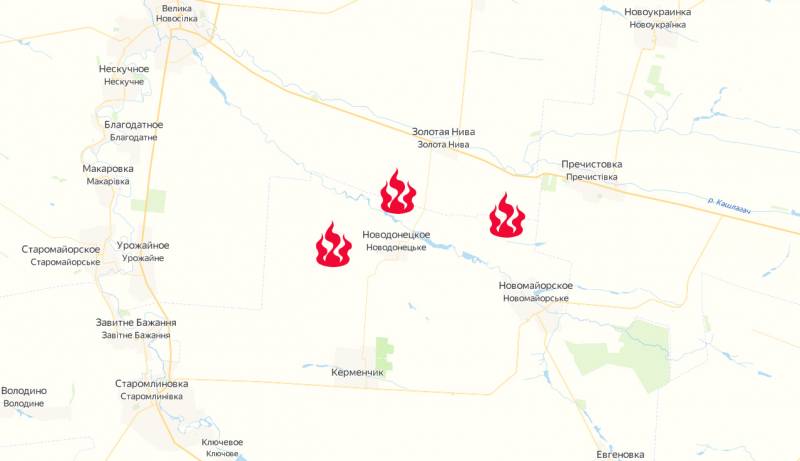 Then the Ukrainian troops tried to dig in northwest of Novodonetsk, from there to carry out shelling of Russian positions, including cluster shells. However, these plans were also destroyed by Russian fighters.. RF Armed Forces worked on Ukrainian positions, breaking several objects, converted by the Armed Forces of Ukraine into strongholds.
Fighting on this sector of the front continues. The command of the Armed Forces of Ukraine throws reserve units into battle along the Shakhtyorskoye - Zolotaya Niva line. There, Ukrainian orders come under fire from Russian ground attack and bomber aircraft., which uses, among other things, air bombs with correction and planning modules.