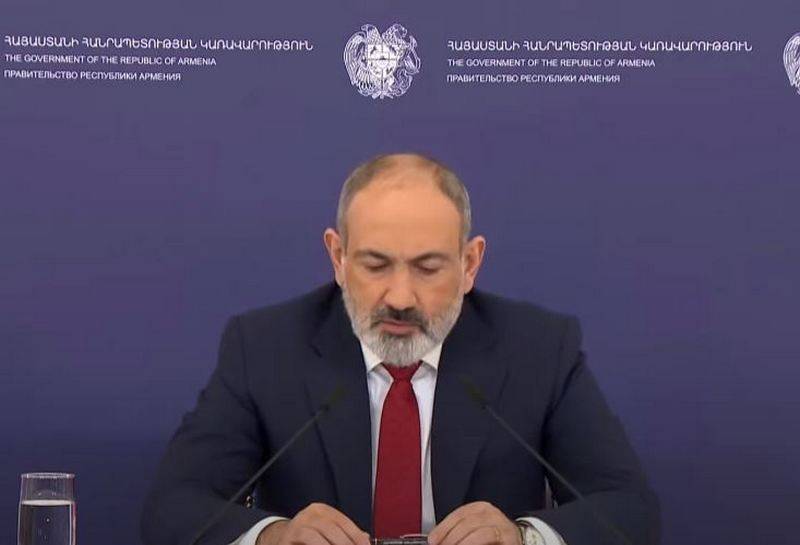 Russia was extremely dissatisfied with the latest interview of the Armenian Prime Minister, in which he placed all responsibility for what is happening in Nagorno-Karabakh on Russia. Several Russian central media write about this at once, referring to a diplomatic source.
The Russian Foreign Ministry is extremely unhappy with the tone of Pashinyan's statements, in Moscow called unacceptable statements, made by the Prime Minister of Armenia in an interview with the Italian press. He tried to shift his own mistakes and miscalculations onto Russia., and also called Yerevan's bet on Moscow a mistake. As emphasized in the Russian Foreign Ministry, They are trying to make Armenia an instrument of the West, with the help of which they will squeeze Russia out of the South Caucasus.
Moscow is extremely dissatisfied with the latest public statements of the Armenian leadership, including the statements of the Prime Minister of Armenia in an interview with the Italian newspaper La Repubblica and the commentary of the Armenian Foreign Ministry from 31 August, regard them as unacceptable in tone and content, with an eye to shifting responsibility for its own miscalculations and mistakes to Russia- said a source in the Foreign Ministry, TASS.
Moscow emphasized, that Russia is not going to leave the South Caucasus, relations with Armenia will continue to be maintained on the basis of equal partnership. But Armenia does not need to become a conductor of Western policy in the Caucasus.
Earlier, in an interview with the Italian press, Pashinyan stated, that Russia allegedly moved away from Armenia, does not fulfill its obligations and does not control the situation in the Nagorno-Karabakh region, and the bet on Russia in the field of security "was wrong". Against this background, the Chairman of the European Committee for NATO Enlargement Günter Fehlinger in his account in one of the social networks, banned in Russia, urged Pashinyan to join NATO.