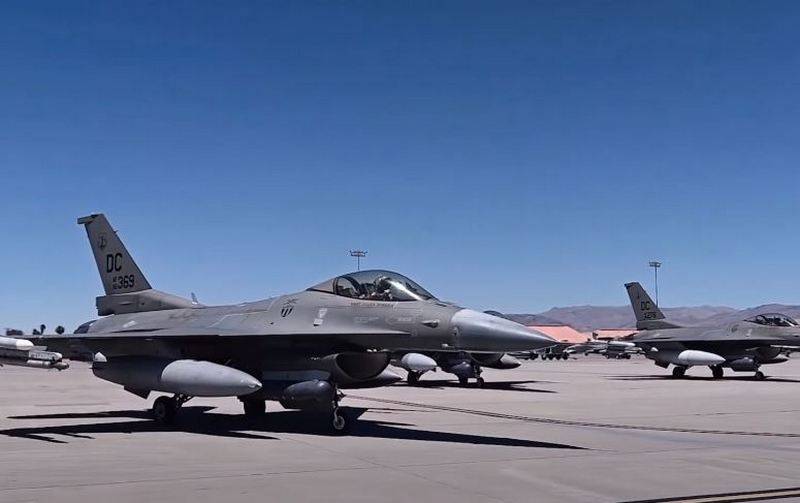 Full training of Ukrainian pilots for participation in hostilities on F-16 fighters may take up to five years, and the plane itself will not become a panacea for Ukraine. According to the commander of the US Air Force in Europe and Africa, James Hecker, American fighters will not be able to turn the tide of hostilities in favor of Kyiv.
The general criticized the idea of ​​transferring fighters to Ukraine. According to him, American aircraft will not be able to drastically affect the situation on the battlefield, they are able to provide short-term assistance, but they won't become a lifesaver for Kyiv. At the same time, Hecker confirmed, that he did not change his point of view regarding the transfer of aircraft to Kyiv.
What will the F-16 give them? It is more compatible with weapons, which we are now supplying them. (…) He will help and provide them with additional potential, but will not be a panacea- TASS quotes the words of the general.
Also, the commander of the US Air Force in Europe and Africa drew attention to the timing of the training of Ukrainian pilots., as well as the early statements of Kyiv, that the training of pilots on the F-16 will happen "very fast". According to him, fighter does not apply to those weapons systems, which can be mastered overnight.
Besides, getting F-16 skills does not happen overnight. Some weapon systems can be mastered fairly quickly. But such, how the F-16, take time. So, to form a pair of F-16 squadrons and ensure they are sufficiently high readiness and professionalism, may take four or five years- general added.
Earlier, the United States approved the supply of F-16 fighters to Ukraine from the presence of the Air Force of the Netherlands and Denmark., aircraft will be delivered no earlier than next summer. The training of Ukrainian pilots will also take a year..