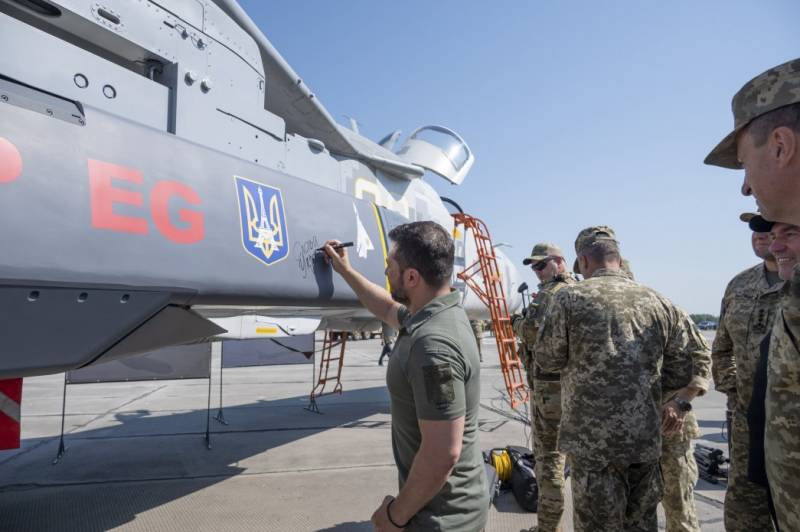 The Air Force of the Armed Forces of Ukraine is armed with several Su-24 front-line bombers, upgraded into carriers of Western-made cruise missiles. Bild writes about it..
According to the German newspaper, Kyiv managed to modernize about ten Su-24 front-line bombers, making them carriers of Storm Shadow and Scalp cruise missiles, transferred by Britain and France respectively. Since the number of aircraft is small, the command of the Air Force of the Armed Forces of Ukraine is forced to transfer them from the airfield to the airfield every 24 o'clock, thereby misleading Russian intelligence, which specifically hunts for the Su-24.
Besides, Ukrainian Air Force converted several roads into runways, thereby increasing the number of seats, where can bombers be placed. Even when covering one, others will remain intact and continue to strike at "Russian occupiers".
Kyiv covers Su-24 bases with modern Western anti-aircraft systems, including German IRIS-T and American Patriot, According to the publication. It's hard to believe it, Ukraine simply does not have that many of the same Patriot air defense systems, and the existing ones cover Kyiv.
Earlier, the commander of the Air Force of the Armed Forces of Ukraine, Lieutenant General Mykola Oleshchuk, said, that Ukrainian specialists, with the help of their Western partners, were able to convert the aircraft left from the Soviet army to Western weapons, including front-line bombers Su-24. However, he refused to name the number of aircraft upgraded for cruise missile carriers..