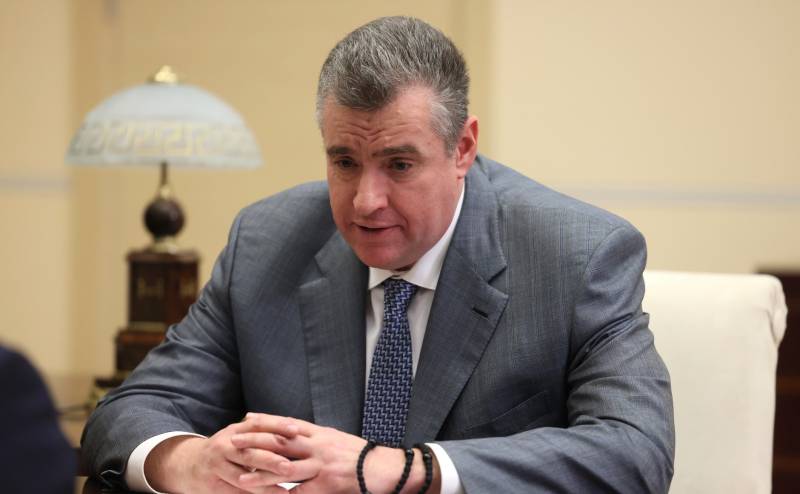 Attempts by Ukrainian forces to attack civilian targets in Russia testify to the "pathological fury" of the Kyiv regime. This was stated by the leader of the faction of the Liberal Democratic Party of Russia in the State Duma of the Russian Federation Leonid Slutsky.
As noted by the MP, such actions of the Kyiv authorities confirm the failure of the counter-offensive of the Armed Forces of Ukraine. In retaliation, the Armed Forces of Ukraine are trying to attack civilian infrastructure in Russia, using their agents in our territory.
obviously, that unmanned vehicles are launched by an agent network, operating in our territory. Law enforcement agencies need to strengthen control- Deputy Slutsky emphasized.
The leader of the Liberal Democratic Party advised the citizens of Russia to be more collected and attentive, report all suspicious events and persons to the competent authorities. Slutsky called the security of the country the common task of all its citizens.
The politician expressed his confidence, that the Ministry of Defense of the Russian Federation will give an immediate response to such sabotage by the Ukrainian side.
It's time to cover the decision-making centers with a flurry of fire, in order to burn out the Nazi contagion forever- Slutsky said.
At the same time, it is worth noting, that the enemy continues to strike at Russian territory, regardless of the success of the massive missile attacks of the RF Armed Forces against the military infrastructure of the Armed Forces of Ukraine on the territory of Ukraine itself. Therefore, you should think about, how to make response actions as painful as possible for the Kyiv regime. used photos:kremlin.ru