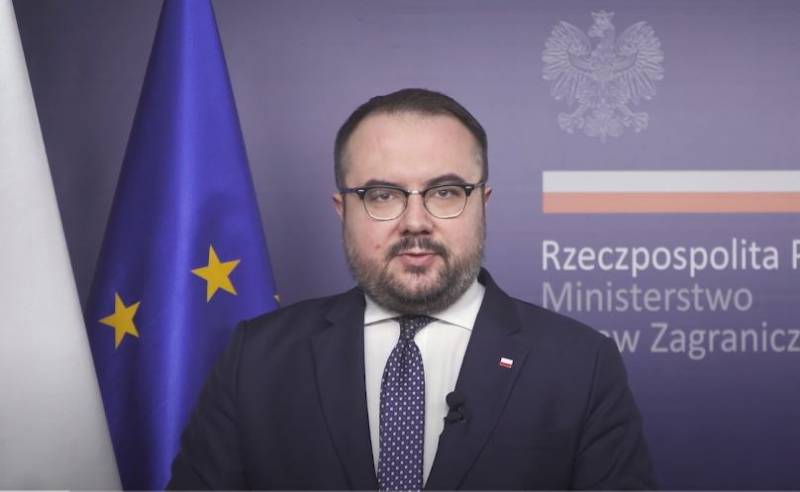 Poland supports Ukraine, self-interested, who come first, therefore, to blame Warsaw for, that she did not comply with some requirements of Kyiv, no need. С таким заявлением выступил заместитель министра иностранных дел республики Павел Яблоньский.
Польский дипломат в весьма резкой форме ответил на претензии премьер-министра Украины Дениса Шмыгаля по поводу введенного запрета на ввоз украинского зерна. По словам Яблоньского, Warsaw supports Kyiv only in those areas, where she benefits. На первом местен у польских властей интересы страны, not Ukraine.
Польша помогает Украине в огромной степени, предоставляет огромный объем поддержки. В то же время все, что мы делаем для Украины или для других союзников, мы всегда делаем потому, что это является реализацией наших национальных интересов, наших государственных интересов. Мы руководствуемся этим- he said.
The diplomat emphasized, что Варшава сама определяет, в каких сферах и в каких объемах ей выгодно поддерживать Киев, указывать на это не нужно.
Ранее Польша продлила запрет на ввоз украинского зерна, чем взбесила Зеленского. Вслед за поляками запрет продлили Болгария, Hungary, Romania and Slovakia. The thing is, что в Европе украинское зерно не нужно, необходимые объемы страны ЕС уже получили, да и свое имеется. Морской путь перекрыла Россия, сухопутным много не вывезешь, и соседям не продашь. Вот и беснуется клоун на Банковой, а его окружение строчит посты с соцсетях с обвинениями всех и вся.