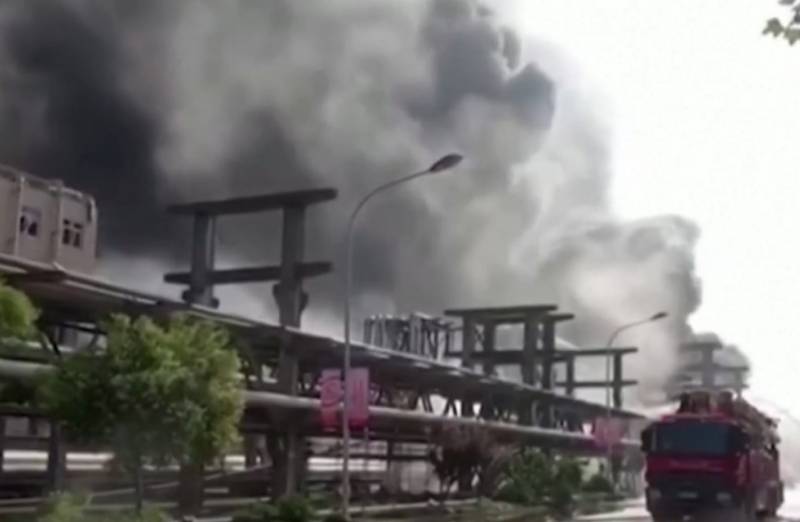 Huge explosion at a chemical plant in Jiangxi province of China. The exact cause of the incident is still unknown..
This is reported by the Chinese TV channel CCTV., referring to the Guixi News account on the local social network WeChat.
Chinese media claims, that no one was hurt in the incident. Employees were evacuated to safety.
At a chemical plant, located in Guixi city in the southeast of the country and owned by Jiangxi Qiantai New Material, silicone oil ignited first, followed by a big explosion.
Although the cause of the accident is still being investigated, It can be assumed, that they are associated with violations of safety requirements. Last year, the company's management was fined by fire inspectors for non-compliance with the rules for working with open fire..
The Chinese edition of Sina suggests, that the accident could have been caused by a faulty vacuum pump.
The explosion was followed by a massive fire., but the flames do not spread further and are controlled by the Guixi Fire and Rescue Brigade. Police and emergency services are also on the scene..
Company, which owns the chemical plant, started operating in 2016 year. It specializes in the production and sale of chemical products..
In the spring, another Chinese chemical plant in Zhejiang also caught fire., but, unlike today, people died there.