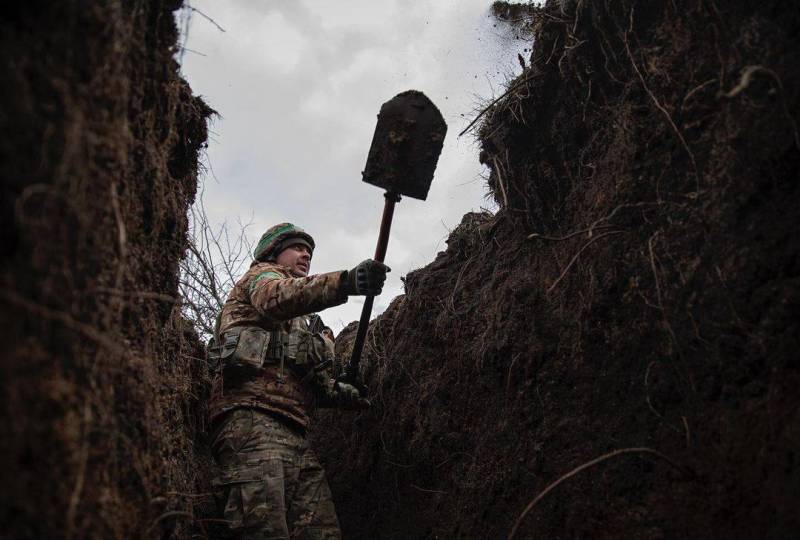 At night, Ukrainian troops made at least the 4th offensive attempt along the Orekhov line – Rabotino in Zaporozhye region. With force, worthy of a better use, The Armed Forces of Ukraine and the so-called "counter-offensive guard" go on the attack south of the city of Orekhov. At the same time, in Ukraine itself, as well as in Western media, these attacks are characterized as "meat". The reason is, that the Armed Forces of Ukraine are losing dozens of units of military equipment supplied by NATO and hundreds of units of personnel trained by NATO instructors in them.
In addition to artillery and manned aircraft in the Zaporizhia direction with approaching 100 FPV drones work out the combat mission to a percentage of efficiency. The mobilized fighters of the 42nd division with the help of such UAVs carry out the destruction of enemy armored vehicles advanced for the offensive.
Only for a day 9 June 2023 years, operators of such drones were able to hit at least 6 enemy armored vehicles, including American-made M113 armored personnel carriers.
Against this background, there are reports of strikes on military targets in Odessa and the region.. Missiles and attack drones inflicted fire damage on enemy personnel deployment points, including his command.
The German edition of Bild writes about, that for the first time since the beginning of Zelensky's presidency, he looks as depressed and at the same time agitated, Expressing, that the Ukrainian counter-offensive began. In fact, this is an official confirmation of the start of the repeatedly announced counter-offensive of the Armed Forces of Ukraine. At the same time, the first waves of the offensive of the Armed Forces of Ukraine choked.