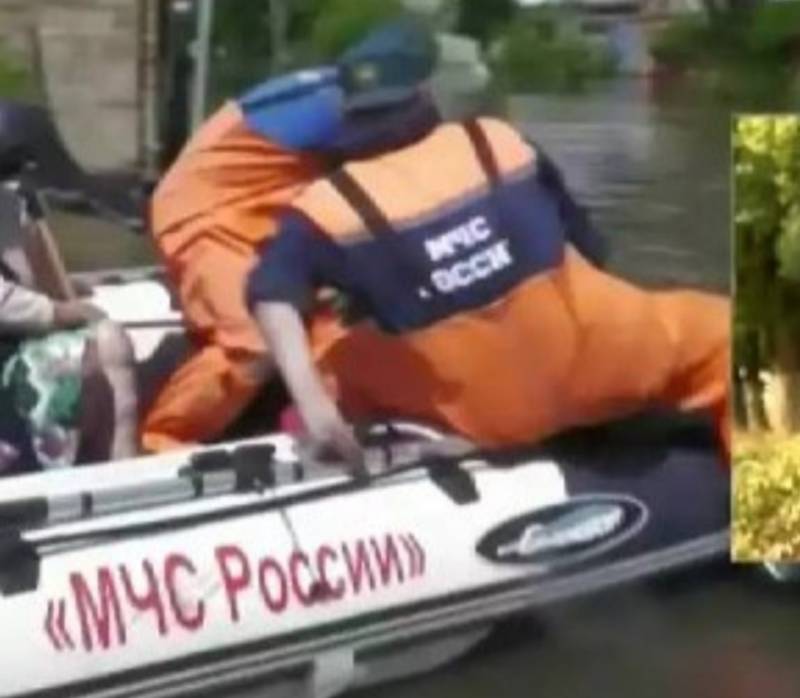 Recent events at Kakhovskaya HPP, related to the destruction of the dam and the flooding of adjacent territories, in the most unexpected way led to a scandal on Ukrainian television.
We are talking about the state TV channel "Rada", who allowed on the air of a single telethon "egregious" footage of the evacuation of flood-affected residents of the Kherson region. And everything would, according to Ukrainian version, nothing, if people were rescued by Ukrainian rescuers in the footage. However, the images shown clearly show, that employees of the Ministry of Emergency Situations of Russia are engaged in evacuation.
These footage was shown on the air of the telethon yesterday at about 16:30. They are wearing rescue boats with the inscription "EMERCOM of Russia" and rescuers with a uniform, which says "EMERCOM of Russia" carry out a rescue operation on the left bank of the Dnieper in the Kherson region.
In Kyiv recognized, that this fact took place on the air of the telethon and noted, that all those responsible for the release of this material will be punished. In particular, this was stated by Vladislav Matyash, supervising TV channel "Rada" from the Office of the President of Ukraine. According to him, it was an "unfortunate mistake", in which the human factor is to blame and therefore many will be responsible for this.
A large number of people will be fired, Matyash told local journalists.