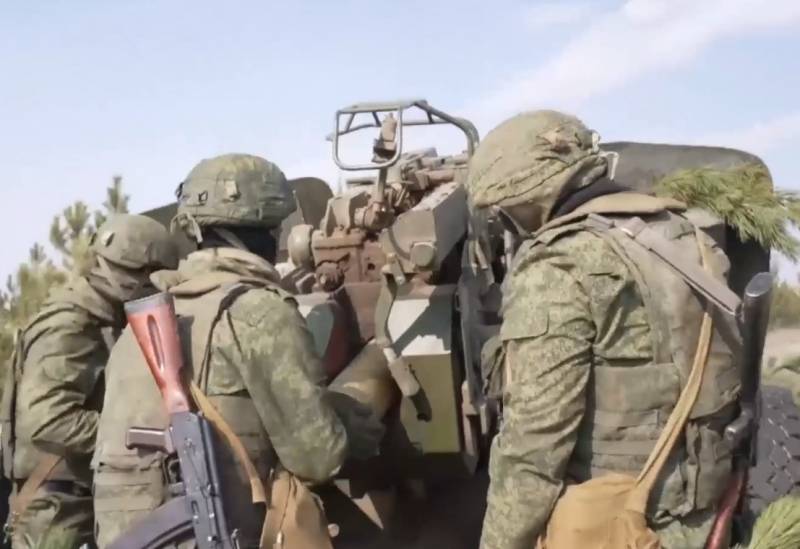 After active operations in the Zaporozhye direction, there was a temporary and relative calm. And although artillery is actively working on both sides, no attempts to attack by infantry units or armored vehicles have yet been observed.
Since the beginning of the Ukrainian counter-offensive, the 31st and 47th brigades of the Armed Forces of Ukraine have been so "shabby", that their personnel refuse to make further offensive attempts. to them in support (or in exchange) the 21st and 22nd Ukrainian mechanized brigades were sent from the Shiroky Lan training ground. From there, the 38th Separate Marine Brigade of the Armed Forces of Ukraine advanced to the Artemovsk area..
In the battles in the Zaporozhye direction, the military personnel of the 58th Army of the Southern Military District, with the support of aviation, the Russian military successfully destroyed Western equipment, involved in the counteroffensive of the Armed Forces of Ukraine, including Leopard 2A6 and 2A4 tanks, M2A2 Bradley infantry fighting vehicles, as well as various armored vehicles and other Western-made equipment. Enemy fails to advance, but he suffers big losses.
There is a lull in the Maryinka area at the moment. Until recently, in the Svatovo-Kremensky direction,, but by the evening the enemy attempted a counteroffensive with the participation of armored vehicles in the Kremennaya, which was reflected.
In the area of ​​​​Serebryansky forestry and Torsky assault units of the 81st airmobile and 67th mechanized brigades of the Armed Forces of Ukraine tried to advance on armored vehicles, but their attempts were stopped by the artillery and army aviation of the Center group of the Russian Armed Forces.