Near Artemovsk (Bakhmut) Ukrainian formations are trying to move forward, allegedly using some weakening of the attention of the Russian military due to the rotation of the RF Armed Forces and the reformatting of the defense system. This was announced by the representative of the Eastern group of the Armed Forces of Ukraine Sergey Cherevaty.
According to a Ukrainian soldier, only during the past 24 hours, the Armed Forces of Ukraine were able to move forward. In some areas, repeat, according to the Ukrainian side, the advancement of the formations of the Kyiv regime amounted to 1400 m.
However, Such a development of events was quite expected after, how PMC "Wagner" began the withdrawal of its units from Artemovsk and the transfer of the liberated city to units of the Ministry of Defense of the Russian Federation. Ukrainian formations decided to take advantage of the moment and stepped up operations on the flanks of the Artemovsky direction.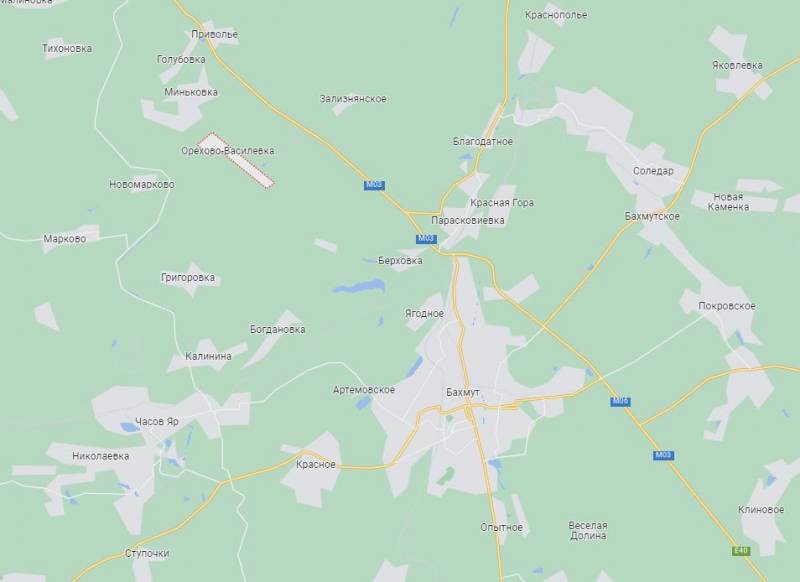 However, and the RF Armed Forces are not idle: Russian artillery regularly "works" on Ukrainian positions in the Artyomovsk direction, what Russian war correspondents report. In particular, over the past day, the RF Armed Forces fired at the positions of the Armed Forces of Ukraine in Aleksandro-Shultin, Bogdanovka, Vasyukovka, Verkhnekamensky, Grigorovka, Minkovka, Rozdolovka, Controversial. Besides, assault operations continued in the area of ​​the settlement. Ivanovskoe (red) and Orehovo-Vasilevka.
In the same time, the most large-scale battles are now unfolding on the Zaporozhye front. Although the situation near Artemovsk also remains tense, the success or failure of the Ukrainian counter-offensive will depend, Firstly, from events in the Zaporozhye and South-Donetsk directions. While Ukrainian troops cannot achieve the desired goals, and suffer heavy losses in military equipment, and in personnel.