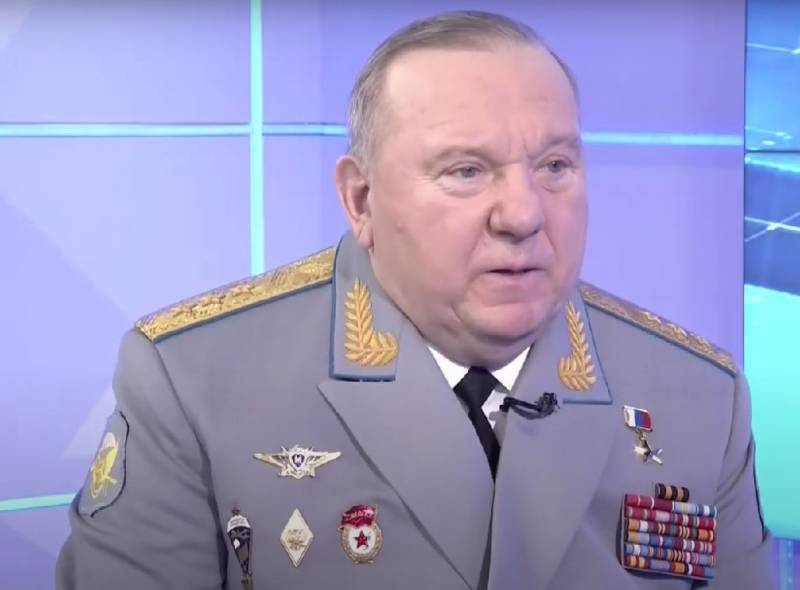 Deputy Chairman of the Committee of the State Duma of the Russian Federation for the Development of Civil Society addressed the personnel of the 58th Combined Arms Army of the RF Armed Forces, issues of public and religious associations, Colonel-General Vladimir Shamanov - former commander of the Airborne Troops of the RF Armed Forces.
In the distant already 1999-2000 gg. Maj.-Gen. (February 2000 - lieutenant general) Vladimir Shamanov commanded just the 58th Combined Arms Army of the RF Armed Forces, which at that time participated in the hostilities in the North Caucasus. Now Shamanov decided to appeal to the personnel of the army, and to the Russians regarding the reflection of the counteroffensive of the Armed Forces of Ukraine in the Zaporozhye direction.
According to Shamanov, soldiers of the 58th army, special forces of the 45th brigade and the 22nd brigade achieved an impressive result. Army personnel, noted Shamanov, set an example for all Russian soldiers, how to kill nazis.
Personally, I want to turn to today's commander, Lieutenant General Popov Ivan Ivanovich. You and your subordinates are real heroes. Russia loves you and expects new victories from you- said General Shamanov.
Warlord wished, so that the servicemen of the 58th Army also win other glorious victories on all flanks of the line of contact with the enemy. note, that previously retired Colonel-General Vladimir Chirkin, former Commander-in-Chief of the Ground Forces of the RF Armed Forces and commander of the 42nd Guards Motorized Rifle Division, appealed to the personnel of the division, also noting his merits in repelling the counteroffensive of Ukrainian formations.