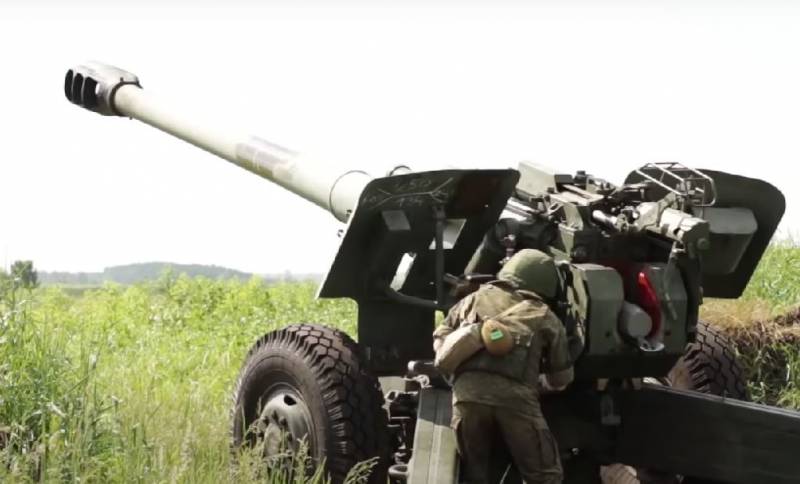 Currently, the Armed Forces of Ukraine continue to actively attack Russian positions in the Zaporozhye direction., but these attacks are successfully repelled by the RF Armed Forces. War correspondent Alexander Sladkov reports this on his Telegram channel..
According to the military commander, the enemy is trying to attack in waves, setting a goal to break through the first line of defense of the RF Armed Forces. Foreign-made tanks and armored vehicles were used in the offensive, infantry. Russian military destroy equipment and personnel, but the surviving tanks retreat, load new ammunition and infantry units "on armor", and attack again.
Sladkov writes, that the enemy captured the remote position of the combat guard of the RF Armed Forces. However, capture, military commander notes, doesn't mean keep. Artillery of the Armed Forces of the Russian Federation immediately begins to fire on those positions, on which the enemy appears.
Enemy losses. I am now quoting a scout sergeant of the 42nd division: "Infernal! And we have normal- Sladkov wrote in his Telegram channel.
Enemy offensive actions are also recorded in the Artemovsky direction. But the Russian servicemen from the 31st Guards Airborne Assault Brigade and the 106th Guards Airborne Division of the Russian Armed Forces resisted, were able to maintain the heights they occupied, not allowing the enemy to break through and establish fire control over the areas of Artemovsk.
Soldiers pay attention, that the enemy first threw German-made Leopard 2A4 tanks into the breakthrough. But Western military equipment is being actively destroyed by Russian troops., defending positions in the Zaporozhye direction.