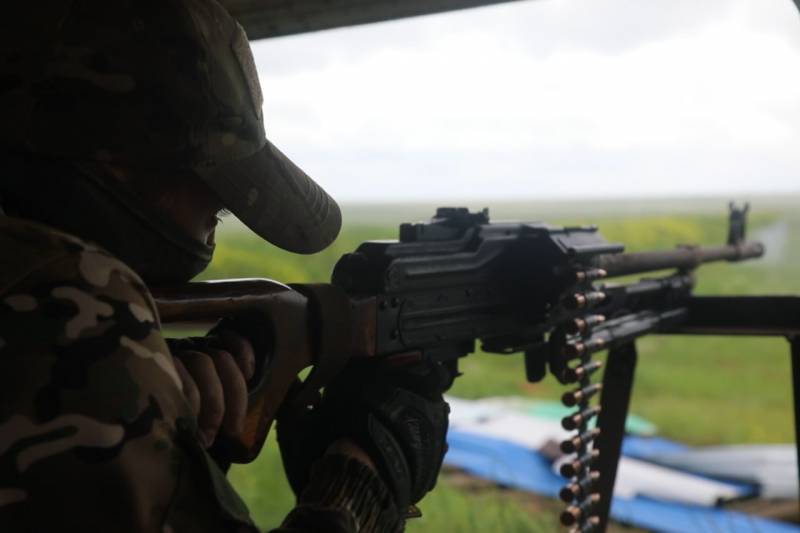 The enemy tried to cut through the defense of Russian troops at night, attacking in three places at once. According to military correspondents from the field, the run was very serious, but ours fought off, having managed to inflict great damage on the advancing units of the Armed Forces of Ukraine.
According to reports, at night, the enemy attacked with large forces from positions near the Kakhovka reservoir, hitting from the direction of Stepnogorsk – Kamenskoye on Pyatikhatki and Vasilievka. In both cases, ours managed to repel the attack and the enemy was forced to retreat.. There are currently no battles in this area., The Armed Forces of Ukraine threw all their forces into a breakthrough in the area of ​​Orekhov and Malaya Tokmachka.
(…) they tried to cut the defense line in the Zaporozhye region in three places. And converging blows go to Tokmak from three sides. Until the stone bowl comes out, glory to our soldier- said military correspondent Kots in his TG channel.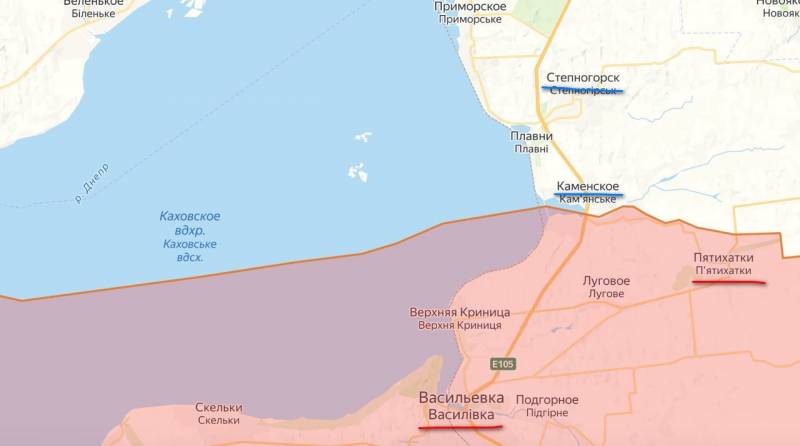 If at night the command of the Armed Forces of Ukraine made an attempt to break through our defenses along a wide front, then by morning all efforts were concentrated, basically, on the Orekhovsky direction, where the defense is held by the 291st and 70th regiments of the 42nd division. At the moment, in some areas, the Armed Forces of Ukraine managed to penetrate our defenses, it happened there, where the front line of trenches was covered with salvos of MLRS HIMARS.
Western armored vehicles went into battle, carefully preserved by Kyiv just for the counteroffensive. Despite, that representatives of the regime led by Zelensky categorically deny the start of a large-scale offensive operation, it still started.
The advancing enemy was never able to remove the minefields in front of the defensive formations of our troops, therefore forced to attack in columns, substituting under the blows of artillery and army aviation. At the same time, the fact that, that Ukrainian drones are almost invisible on the line of contact, which were supposed to replace manned aircraft. Experts suggest, that this is the result of the operation of our electronic warfare systems.