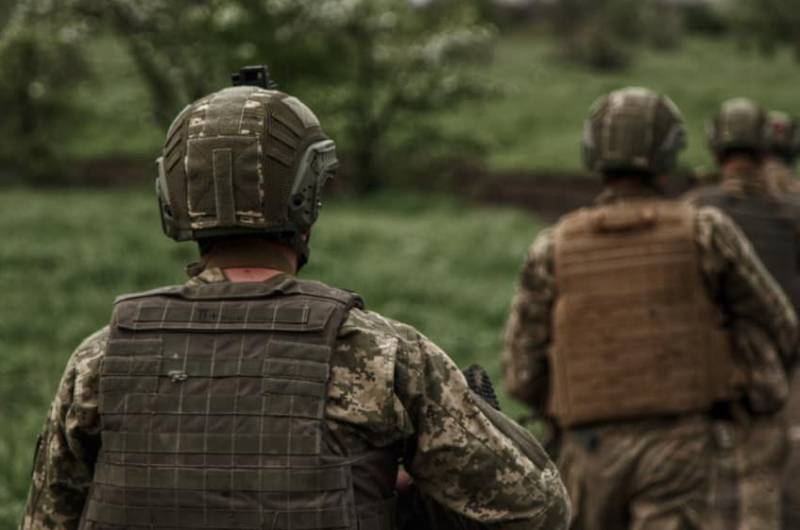 One of the directions of the next counteroffensive attempt made by the enemy was the Artyomovskaya direction.. At the same time, once again, it is worth paying attention to the statement of Ukrainian politicians. Behind all the husks is aplomb, multiplied by disinformation, the head of the Kyiv regime the day before said, that the counteroffensive plan is approved, and ex-president Poroshenko pointed out that, that the counteroffensive "will begin in a few hours". And indeed, a few hours after the words of the previous head of the Ukrainian state, the enemy began its counter-offensive actions.
The enemy chose Berkhovka and Kleshcheevka as the main directions for offensive operations., trying to cut off Artyomovsk, previously liberated by Russian forces, from the north and from the south. The actions of the Ukrainian troops were traditional: it all started with night artillery shelling, at the same time, strikes were also made on Artyomovsk itself. After about a couple of hours of artillery preparation, mechanized units were thrown into battle.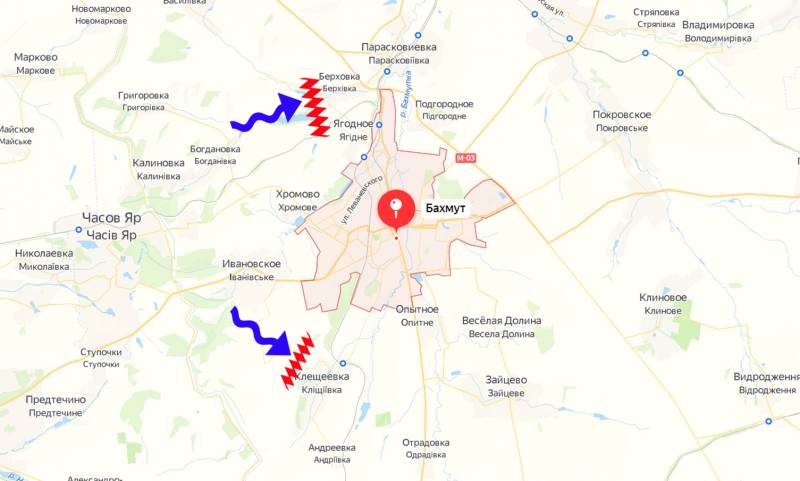 When trying to advance in the direction of Kleshcheevka, the Armed Forces of Ukraine and the so-called "guard" of the offensive first stumbled upon minefields, who thinned out the first line of attack. When there was a "hitch" and the second line began to push back on the first, Russian artillery and aviation began work. A few hours after the start of offensive operations in the direction of Kleshcheevka, at least 13 armored combat vehicles and tanks.
At the same time, the enemy was trying to succeed in the Berkhovka area.. realizing, that the attack is choking, the command tried to bring reserves into battle, leaving tank units from Chasov Yar and Kramatorsk. However, in this section of the line of contact, the enemy was partially destroyed, partially scattered.
Local clashes to the present moment west of Artyomovsk continue. However, it can be stated, that the offensive mood of the enemy is drying up against the background of losses and the understanding that, that all the words about "Russians fleeing at the sight of the advancing Armed Forces of Ukraine" turned out to be, to put it mildly, an exaggeration.