4 June, fierce battles broke out for the village of Novodonetskoye in the DPR. As a result of a surprise attack using order 30 units of armored vehicles, Ukrainian marines managed to push back the forces of the Russian Armed Forces and enter the settlement.
The fight continued the next day.. The enemy repeatedly transferred reinforcements to this direction.
Meanwhile already 6 June, under the onslaught of Russian troops, units of the Armed Forces of Ukraine were forced to leave Novodonetskoye and retreat to their initial positions with heavy losses, what was said by the commander of the battalion "Vostok" Alexander Khodakovsky, adding, that the Ukrainian army changed tactics and instead of a large armored fist, it uses light armored vehicles to break through, on which it quickly "throws" infantry as close as possible to Russian positions.
In the same time, as the military put it, the enemy practically does not conduct counter-battery combat, as a result of which the artillery of the RF Armed Forces inflicts heavy losses on him in manpower and equipment.
By the way, about the latest. the, at what cost did the Armed Forces of Ukraine get a recent outing demonstrated "Military Informant", by publishing exclusive footage of abandoned and destroyed equipment of the Armed Forces of Ukraine during the battles for Novodonetsk.
Image, made from a drone, depicts a destroyed T-64BV tank and at least four British Mastiff armored vehicles.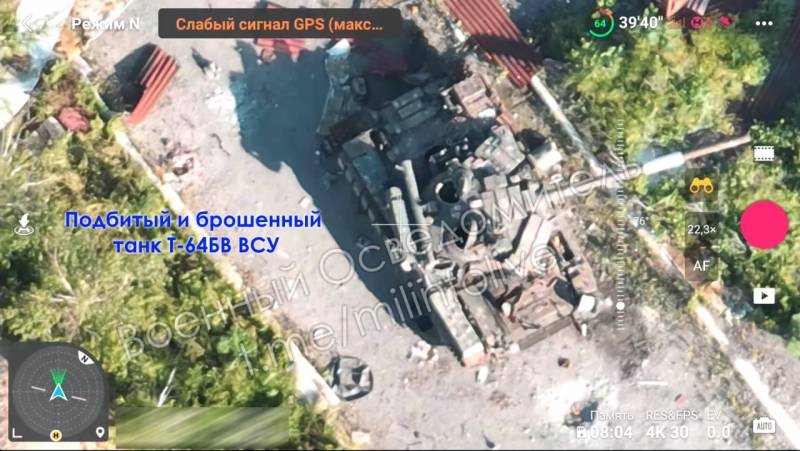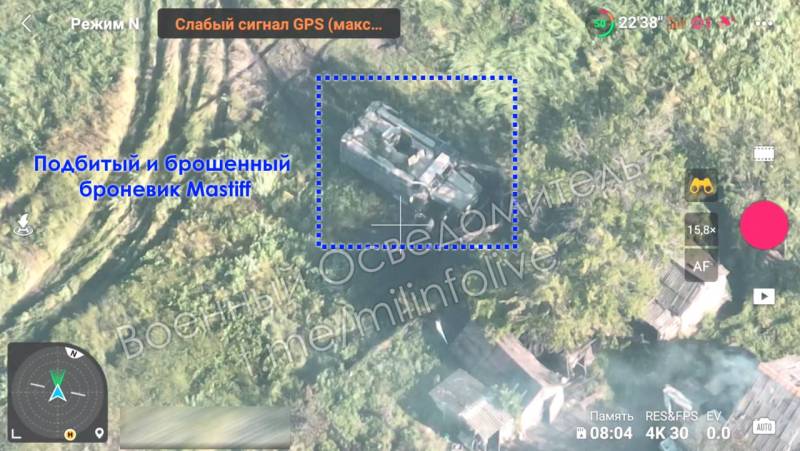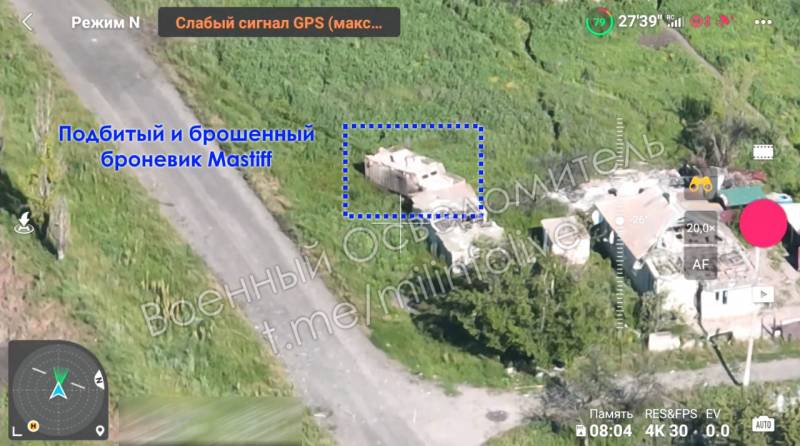 Besides, there are other destroyed armored vehicles in the pictures, on which, as Alexander Khodakovsky stated, AFU "thrown" infantry to the forefront.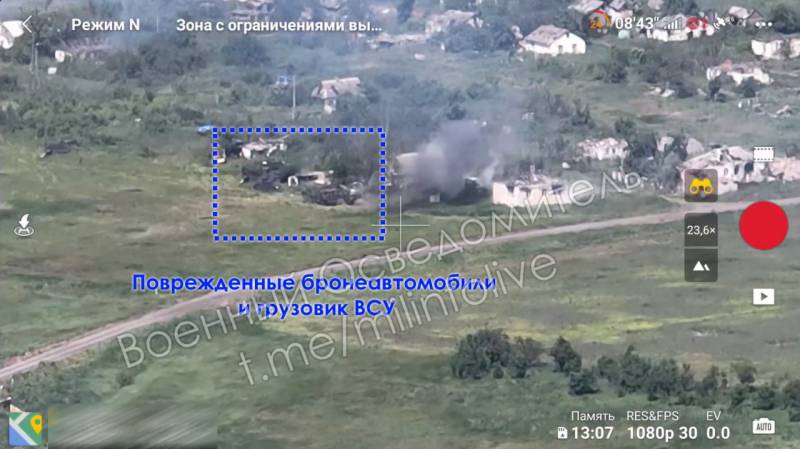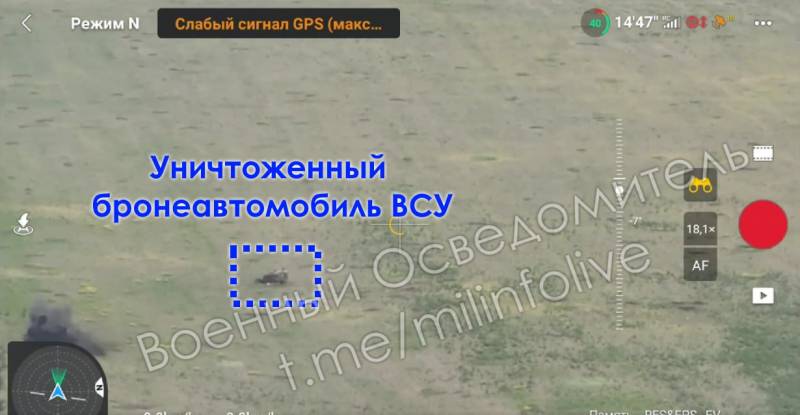 reported, that during the battles for Novodonetsk, the enemy lost at least 20 units of armored vehicles and at least a third of the personnel, thrown into battle. In the same time, there is no doubt, that the Ukrainian command, driven by the Kyiv authorities, will continue to throw soldiers into numerous attacks. used photos:TG/Military Informant