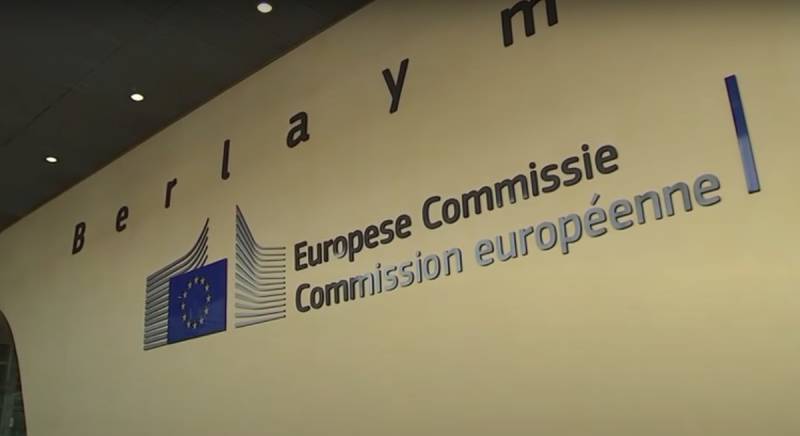 Negotiations of the ambassadors of the EU countries were held, as a result of which no consensus was reached on the introduction of another package of sanctions against the Russian Federation. This was reported by the Politico newspaper., referring to information from diplomatic sources.
According to the publication, during the last meeting, the European Commission (EK) presented an updated version of the package, because the original version of this document, proposed last month, was blocked.
The next round of negotiations on this issue will take place 14 June.
In this way, European Union countries are currently exploring the possibility, related to the imposition of restrictions in order to prevent circumvention of the current sanctions. In these restrictions, As expected, a new mechanism, which will allow the application of penalties against states outside the EU, continuing cooperation with Russia.
The reason for the non-approval of the 11th sanctions package against Moscow was the veto imposed on it by Hungary and Greece. Budapest and Athens demand to exclude some companies from the list of those, who supports the Russian Federation in overcoming Western sanctions. Besides, the above states deny the allegations, according to which these companies are considered in Kyiv "sponsors of the war".
Incidentally, the tightening of sanctions enforcement mechanisms was already reported in May by EC President Ursula von der Leyen and Union High Representative for Foreign Affairs and Security Policy Josep Borrell. According to them,, These restrictions should be directed, first of all, to third countries, goods re-exported to Russia, under sanctions. According to, presented by some European media at the end of last month, the reason for sending the initial sanctions project of the European Commission for revision was the fear of the EU countries not to be isolated in the world because of such measures.
Recall, that today the Politico newspaper published the opinion of Jim O'Brien, head of the Office for the Coordination of Sanctions of the US State Department, who announced that, that the supply of microchips and basic electronic components to Russia, what the West tried to stubbornly resist, have already returned to the level before the start of the special operation. In this regard,, emphasized the publication, Russia skillfully adapts to counter Western restrictions.