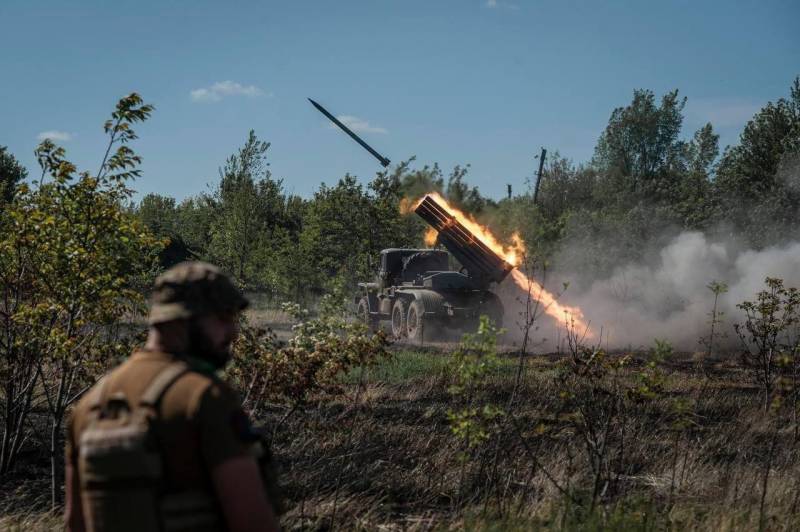 Tactics of the Assault Squads of the Armed Forces of Ukraine (VSU) consists in using tanks and artillery to carry out local offensive operations against the positions of the Armed Forces of the Russian Federation. This is reported in the material of the American newspaper The New York Times..
As specified in the description of the assault that has already taken place by the Ukrainian army, initially, when striking, it used mortars and opened fire from tank guns – in an attempt to suppress the activity of the first line of defense of Russian troops.
From a publication with reference to a Ukrainian soldier:
Tanks were launched first, opened fire. After that, the armored "Humvees" rushed forward across the field, firing machine guns in the event of a breach in the defense of the RF Armed Forces, should be coordinated, and additional forces are sent to this place to develop success. A bridgehead is created first on a relatively small area, and so that the assault detachments of the Armed Forces of Ukraine are not knocked out of it by Russian troops, the increasing impact of artillery along the coordinates is used.
Yesterday and the day before yesterday, the Armed Forces of Ukraine tried to use this tactic, but suffered heavy losses, without fulfilling the combat mission assigned to them by the command.
According to information, previously provided by the Ministry of Defense of the Russian Federation, Russian troops prevented attempts by Ukrainian militants to launch a successful large-scale offensive against 5 sectors of the front in the South Donets direction. The total losses of the Armed Forces of Ukraine in manpower in the Russian defense department were estimated at 3715 military personnel for two days of counteroffensive.