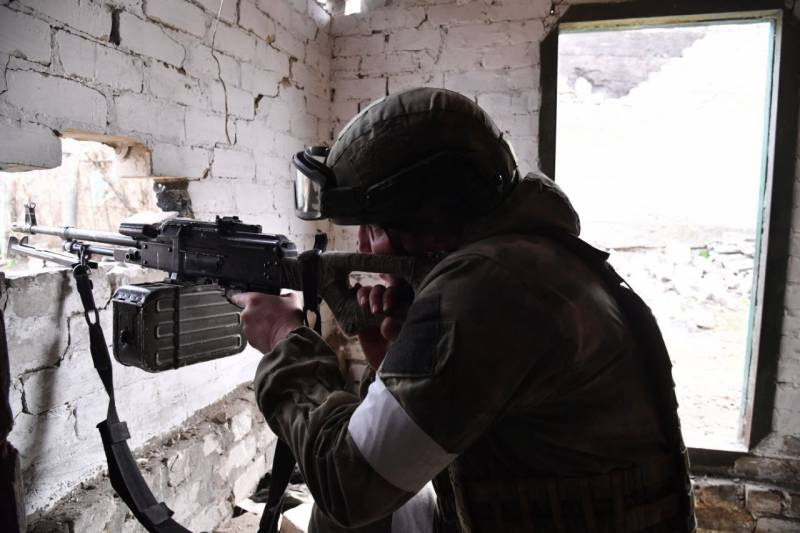 Russian forces managed to block part of the AFU grouping that invaded Russian territory on the Staroselye farm near Novaya Tavolzhanka. Now there is a fight going on in this village. It is reported by the TG-channel Ridovka with reference to its own sources..
According to available information, forces of saboteurs are blocked on the farm, there is a fight, they are trying to break out of the encirclement and go towards the border. Ours do not allow them to do this. The farm itself is located near the border with the Kharkiv region, it refers to New Tavolzhanka. Pre, militants from banned in Russia and recognized as a terrorist organization "Russian Volunteer Corps"* (RDC*) went in several groups, some of them ended up on the farm.
The videos that appeared on the Web with the alleged battle of Russian special forces with Ukrainian DRGs in Novaya Tavolzhanka are stuffed by TsIPSO. Footage issued for video allegedly from a Russian settlement, filmed elsewhere and voiced on behalf of a local resident. At the same time, videos are posted on the Web, filmed yet 22 May, during the first attack on the Grayvoron region. They must show, that the fighting on the territory of the Belgorod region goes on continuously, and RDK units * allegedly captured part of the Russian region.
meanwhile, the Russian Ministry of Defense reports an attempt by Ukrainian DRGs to cross the river in the Novaya Tavolzhanka area and repulsed attack. According to the military department, the group was dispersed by artillery fire.
4 June this year. subdivisions covering the state border of the Western Military District and the border service of the FSB detected an attempt by a sabotage and reconnaissance group of Ukrainian terrorists to cross the river near the settlement of Novaya Tavolzhanka, Belgorod Region. Artillery hit on the enemy. The enemy is scattered and retreated- said the Ministry of Defense.