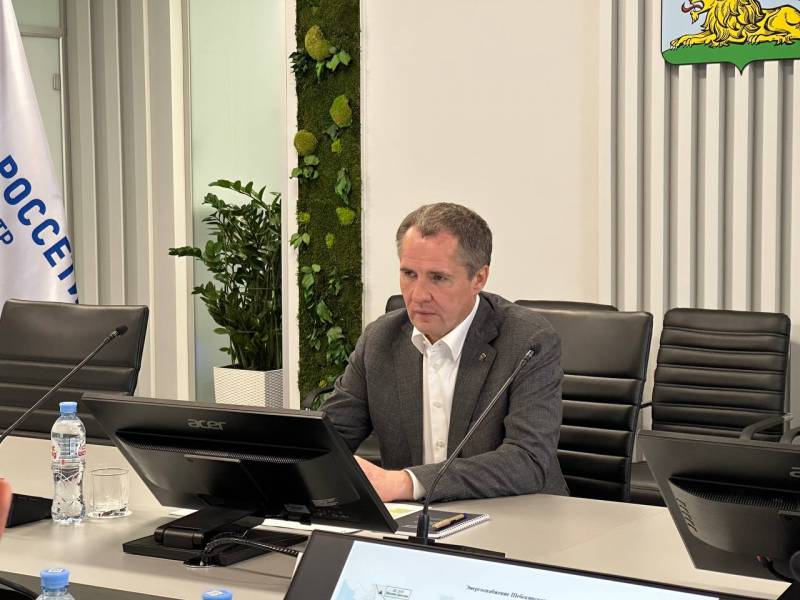 The head of the Belgorod region Vyacheslav Gladkov reacted to the statement of one of the leaders of the so-called banned in Russia and recognized as a terrorist organization "Russian Volunteer Corps"* (RDC*) Denis Nikitin (aka Kapustin), who offered to return two prisoners in response to a personal conversation with the governor.
Gladkov agreed to a meeting with a representative of the traitors, but not on the terms of vyrusy, but on their. He made an appointment at the Shebekino border checkpoint with 17 to 18 hours, provided, that two Russian soldiers are still alive, not shot. At the same time, Gladkov called the traitors scoundrels, murderers and fascists, which must be destroyed. He also acknowledged, that there is a battle going on in Novaya Tavolzhanka.
(…) Actually came in with a DRG, there is a fight now in Novaya Tavolzhanka. I hope, that they will all be destroyed. It cannot be otherwise by definition. (…) The only thing, what stops me from negotiating with them – these are our boys, that are in their hands. Likely, they killed them. But if they are alive, from 17 to 18 – MAP Shebekino. I guarantee safety- said the head of the region.
Earlier, a representative of the RDK * Denis Nikitin posted an appeal to Gladkov on the Web, inviting him to meet in the temple in Novaya Tavolzhanka, promising to return two captured Russian soldiers in exchange for a few minutes of personal communication. What is Nikitin's real goal?, dont clear, but as an option, a meeting with a representative of the Russian authorities is needed for "media outlets". Vyrusians need to loudly declare themselves.
meanwhile, PMC curator "Wagner" Yevgeny Prigozhin turned to Nikitin stating, that he is ready to send one of the high-ranking deputies to the meeting in order to, to take prisoners. He added, that he is ready to come himself, but only in case, if Zelensky arrives for the meeting.
(…) if no one comes to the designated place for the prisoners, ready to send one of his high-ranking deputies to, to pick them up. If Vladimir Alexandrovich Zelensky comes to this place, ready to come by myself- Prigozhin said.