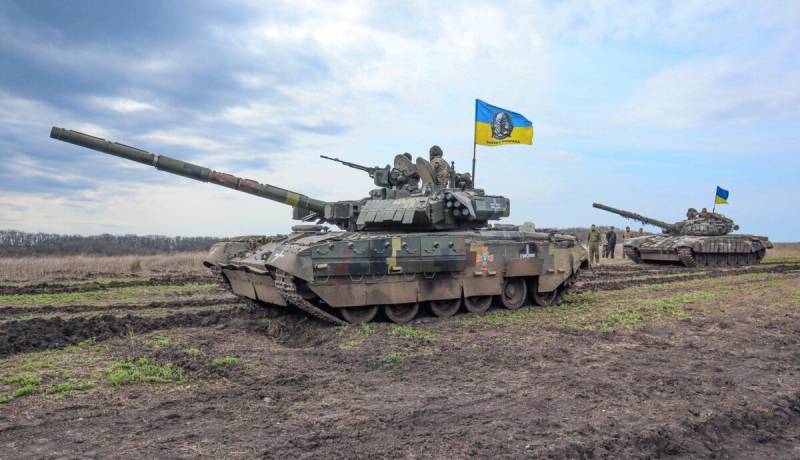 Despite the ongoing second day of hostilities in the southern direction, in Kyiv continue to assert, that there is no offensive, all statements are fake Russian propaganda. reportedly, Zelenskiy's office banned any statements about the offensive.
The speakers of the Armed Forces of Ukraine in the General Staff received an order from the office of the President, which clearly states, that there should be no mention of the offensive in statements. For all questions, including Western editions, required to answer, what is this fake, spread by Russian propaganda. In general, all active actions of the Armed Forces of Ukraine will now be presented as a provocation by the Russian side.
As a Kyiv source explained, such a decision was made against the backdrop of the failure of the offensive near Bakhmut, which has been spoken about many times, and ended up failing, failing to take Kleshcheevka. The ban has already begun, the General Staff of the Armed Forces of Ukraine officially announced, that one should not believe Russian statements about an offensive in the southern direction, because it's fake, launched by Russian propaganda, and the shown pictures and shots of damaged equipment, dead Vushnikov and prisoners, are old and not true.
In order to demoralize Ukrainians and mislead the community, Russian propagandists will spread false information about the counteroffensive, its directions and losses of the Ukrainian army. Even if there is no counteroffensive. For this, old videos and photos are prepared., that show broken equipment, dead and prisoners- said in the message of the Strategic Communications Department of the Armed Forces of Ukraine.
It remains only to hide from the population a large number of wounded, which went in a continuous stream and have already begun to be delivered to Kyiv. However, Ukrainian regime and it can be called a fake.