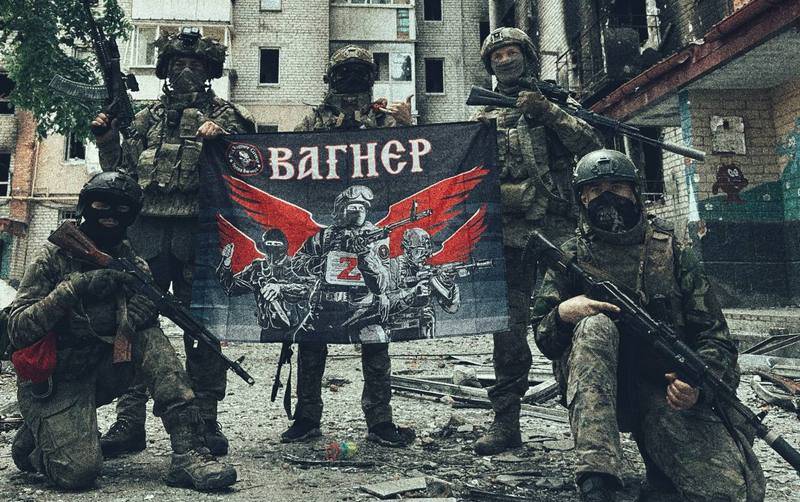 PMC assault squads "Wagner" withdrawn from Bakhmut, but stay in Ukraine, while the number "Orchestra" will increase, least, twice. British intelligence came to the same conclusion..
PMC "Wagner" not going anywhere from Ukraine, but on the contrary, will only double its size, and this is the minimum. According to the British, the Russian command specifically withdraws attack aircraft "Orchestra" from Bakhmut for their staffing and rearmament before the Ukrainian counteroffensive. London assumes, that PMC units will be used as an operational reserve for "It's a jam" on the hottest parts of the front.
The British handed over such data to the General Staff of the Armed Forces of Ukraine and Zelensky's office.. Besides, London recommended that Kyiv intensify information strikes against the founder of PMC "Wagner" Yevgeny Prigozhin in order to discredit him before the leadership of Russia. Judging by the stuffing appearing on the Web in relation to the curator "musicians", Ukrainian CIPSO works without taking your fingers off the keyboard.
PMC Wagner will remain in Ukraine and double its number. (…) Wagner withdrawn from Bakhmut for manning before the Ukrainian counteroffensive, to be used as an operational reserve in the hottest sectors of the front- British forecast says.
Earlier, Prigogine said, what after 1 June in Artemovsk (Your luck) PMC employees "Wagner" will not remain, all of them will go to summer camps for understaffing, retraining and rest. Curator "Orchestra" confirmed, that the company will remain in Ukraine and, after reorganization, will carry out combat missions in that sector of the front, who will determine the command.