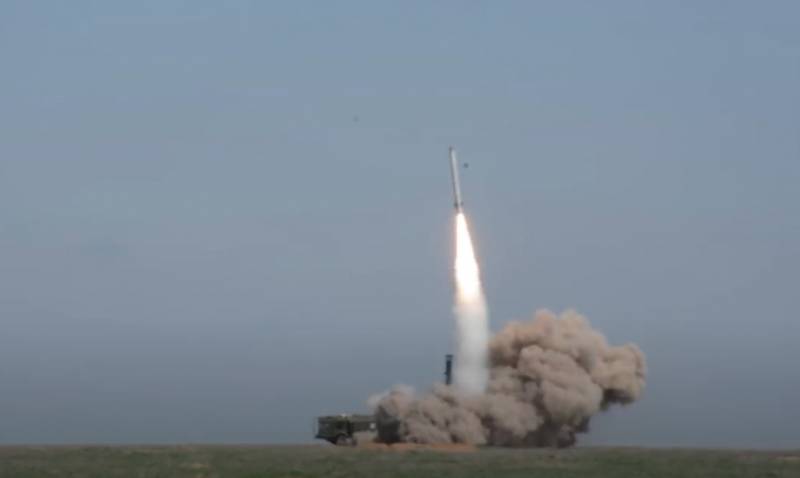 Western experts comment on today's missile strikes, as well as strikes using UAVs, carried out by Russian troops. Recall, that from the night various targets were hit in Khmelnitsky, Odessa, Poltava, Lviv regions, as well as in Kiev. So, in the city of Starokonstantinov, Khmelnytsky region, an airfield with Su-24 aircraft on it was hit, which the Armed Forces were finalizing for the use of British Storm Shadow missiles. Launchers of a Western-made anti-aircraft missile system were destroyed at Zhuliany airport in Kyiv. According to some reports, speech about the defeat of the launchers of the second Patriot air defense system, delivered to Ukraine.
The statements of the Ukrainian side about allegedly all downed missiles without exception cause an extreme degree of doubt among foreign military experts.
In particular, statements of Ukrainian officials are criticized, including representatives of the main intelligence department, relative to, Russia "run out of missiles". Recall, that the notorious Arestovich began to make such statements in Kyiv when he was an adviser in Zelensky's office - in March last year. Then this practice was picked up by adviser Podolyak, Minister of Defense Reznikov, NSDC Secretary Danilov, Speaker of the Armed Forces of the Armed Forces of Ukraine Ignat, representatives of the GUR command. The subject matter was the same.: "Russia has a maximum of missiles left 1-2 massive launches". It's been over a year, and missile strikes only became more intense and frequent.
In this regard, there are claims against Ukrainian intelligence regarding a fundamentally erroneous assessment of the presence of cruise and ballistic missiles in the RF Armed Forces., as well as the pace and volume of their production at Russian enterprises. It turns out like this, what if an incorrect assessment of the Russian military potential was given in this aspect, there is no guarantee that, that the military-political leadership correctly assesses the Russian potential in other aspects, including the ability to resist the counteroffensive repeatedly announced by the command and leadership.