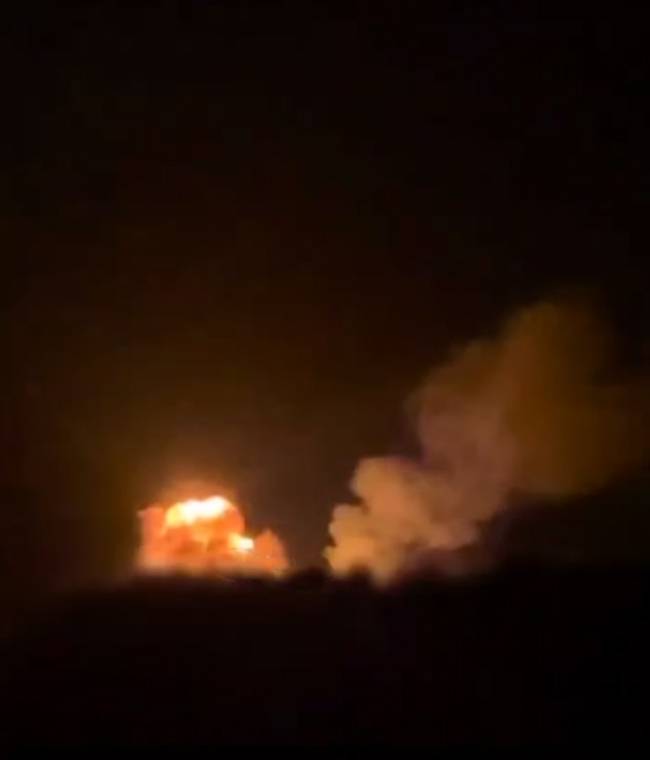 Illustrative image
Information about the results of combined strikes continues to come in, which were inflicted last night on objects in a number of territories controlled by the Armed Forces of Ukraine. As already reported by Military Review, Russian drones and missiles, that, "already almost over - according to Kyiv, defeated targets from Odessa and Kremenchug to Kyiv and Lvov. Among other things, an object in the Khmelnytsky region was defeated.
In this Ukrainian region, the blow fell on the base of the Ukrainian Air Force. Were confirmed information about, that the runway of the airfield was damaged there and five aircraft were disabled. No information yet, which aircraft were disabled as a result of the Russian strike.
One of the largest facilities of the Armed Forces of the Armed Forces of Ukraine in the Khmelnytsky region is an airfield near the town of Starokonstantinov. The airfield has already been attacked., as a result of which aircraft of various types were affected, including front-line bombers Su-24. Recently, in Ukraine, they are trying to use the remaining Su-24s to deploy British Storm Shadow cruise missiles on them.. In this regard, it can be assumed, that at the facility in the Khmelnytsky region, such activities have recently been carried out. Respectively, not only aircraft could be damaged, but also air-launched missiles supplied by Western sponsors of Ukraine were destroyed.