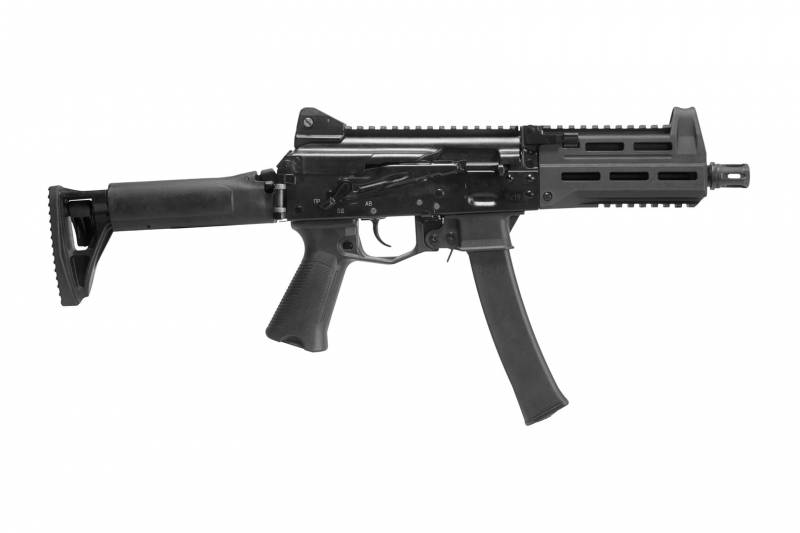 The Aerospace Forces of the Russian Federation received a nine-millimeter PPK-20 submachine gun. It is reported by TASS, referring to the statement of the chief designer of the Kalashnikov concern Sergey Urzhumtsev.
Kalashnikov submachine gun will be part of the wearable emergency stock (NAZ). About the PPK-20 submachine gun is known, that it was developed on the basis of the Vityaz-SN submachine gun. The submachine gun has a smaller mass, it can use a quick-release device of low noise and flameless firing.
According to TASS, submachine gun has a folding stock, new fire translator. PPK-20 uses armor-piercing cartridge 7N21. The compactness of the submachine gun allows you to place it in an ejection seat.
Back in September 2021 years in the Kalashnikov concern reported, that the tests of the PPK-20 at the State Flight Test Center (GLIC) The Ministry of Defense of the Russian Federation in Akhtubinsk showed the compact design of the submachine gun, which is now included in the portable emergency stock of Russian military pilots.
The importance of having a submachine gun in emergency stock is hard to overestimate, since crew members of Russian military aircraft can find themselves in a variety of situations, including when they may need to use firearms to protect themselves from an adversary, for example, in the case of ejection into the territory, controlled by enemy formations. used photos:concern "Kalashnikov" / https://kalashnikovgroup.ru