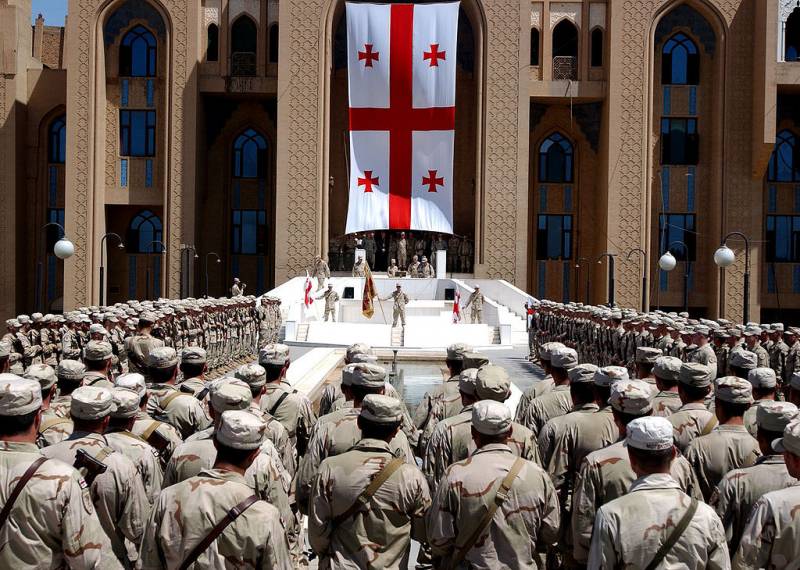 In the event of an armed confrontation with Russia, no one will stand up for Georgia. This was stated by the Speaker of the Georgian Parliament Shalva Papuashvili in an interview with the Georgian newspaper Kviris Palitra..
According to the Georgian politician, Tbilisi does not plan to impose sanctions against Russia, because it is not sure of support from the West in a critical situation. Papuashvili noted, that in the event of an armed conflict with Russia, no one will fight for Georgia.
In the event of a war, we will be alone. We look at Ukraine and see, that no one fights next to the Ukrainian people or instead of them- emphasized Papuashvili.
The politician is convinced, what is the maximum, what the West is capable of - the supply of arms. But Western governments will not risk the lives of their citizens because of Ukraine or Georgia., noted the speaker of the Georgian parliament. The conclusion is quite reasonable., Considering, that even in a country like Georgia, characterized by a pro-Western stance, government officials openly talk about, that the West is not going to stand up for its post-Soviet allies "seriously", sending their contingents to fight for Kyiv or Tbilisi.
It is worth noting, that Georgia, probably, will not receive even a small share of that military and financial assistance, which was sent from the beginning 2022 years of Ukraine. This is due to the West's less interest in Georgia., as well as with a small population of the country, making Tbilisi less interesting for the US and NATO as a strategic partner. used photos:Wikipedia / Cpl. Jason Dangel