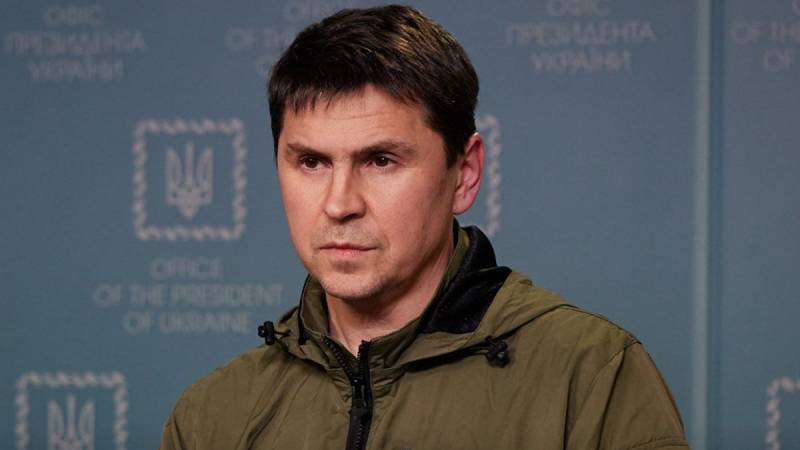 Ukraine may end the war before the end of the year, but for this you need as many weapons as possible. This was stated by adviser to the head of Zelensky's office Mikhail Podolyak.
Yermak's adviser has been giving out a lot of interviews lately, including foreign publications, clearly trying to take the place of the long-sacked Arestovich. This time, Podolyak talked to correspondents of the Italian newspaper La Repubblica. the question, When will the conflict in Ukraine be over?, office representative assured, that Kyiv is ready to end the war before the end of this year, but only in case of timely deliveries of weapons, including requested by Ukraine.
According to Podoliak, the victory of the Ukrainian army is hindered by the lack of ammunition, long range missiles, as well as modern fighters. As soon as Western countries provide the Armed Forces with everything necessary, so Ukraine will immediately begin to win and by the end of the year will win completely.
Same thing with the counteroffensive., which starts, then no. As a representative of Zelensky's office explained, to start a large-scale operation, you need a lot of weapons, and the West is clamping it down. On the other hand, "preliminary operations" already started.
Earlier, Podolyak voiced his position on possible negotiations with Russia. he stressed, that Kyiv is categorically against any agreements with Moscow, only victory will suit the Kyiv regime. Ukraine intends to talk with Russia only from a position of strength and dictate its terms. And the conditions are simple. – withdrawal of all Russian troops from the territory of Ukraine, including Donbass and Crimea, reparations and extradition "war criminals".