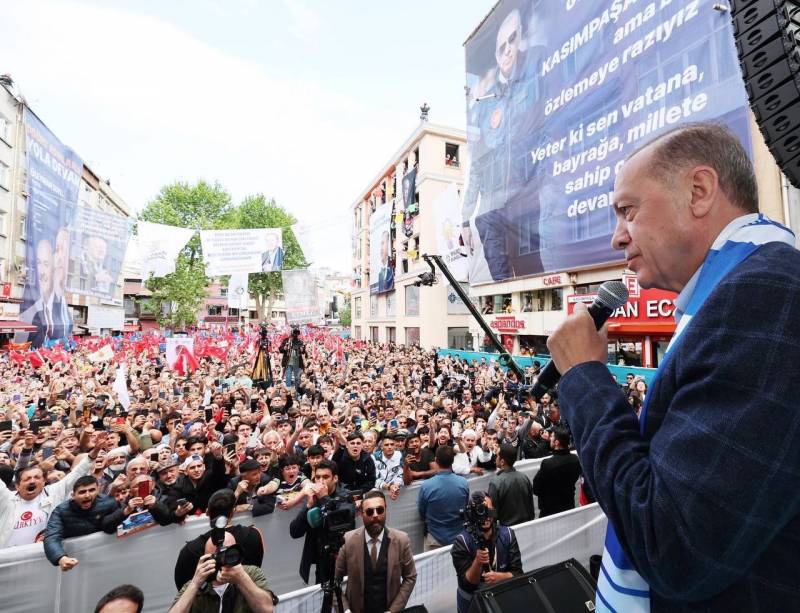 Turkish Electoral Commission, According to the latest information, completed the counting of votes in the second round of the presidential election. Turkish media reports, citing the election commission, say that, что действующий президент Турции сохраняет за собой должность. Реджеп Тайип Эрдоган во втором туре выборов набирает 52,3% votes, according to preliminary information.
Противник Реджепа Эрдогана Кемаль Кылычдароглу, опять-таки по предварительным данным, gaining about 45,6% votes.
In this way, находит своё подтверждение оценка турецких социологов о том, что Эрдоган заручится поддержкой большинства из тех турецких граждан, которые в 1-м туре отдали голоса за Синана Огана. is he, recall, scored more 5% votes. Он сам агитировал голосовать своих сторонников за действующего президента страны.
Recall also, что оппонент Эрдогана заявлял, что в случае победы на выборах он актуализирует вопрос вхождения в Евросоюз и введёт санкции против России. apparently, это совсем не те вопросы, которые сегодня первым делом волнуют большинство турецких избирателей, поэтому Кылычдароглу выборы проигрывает.