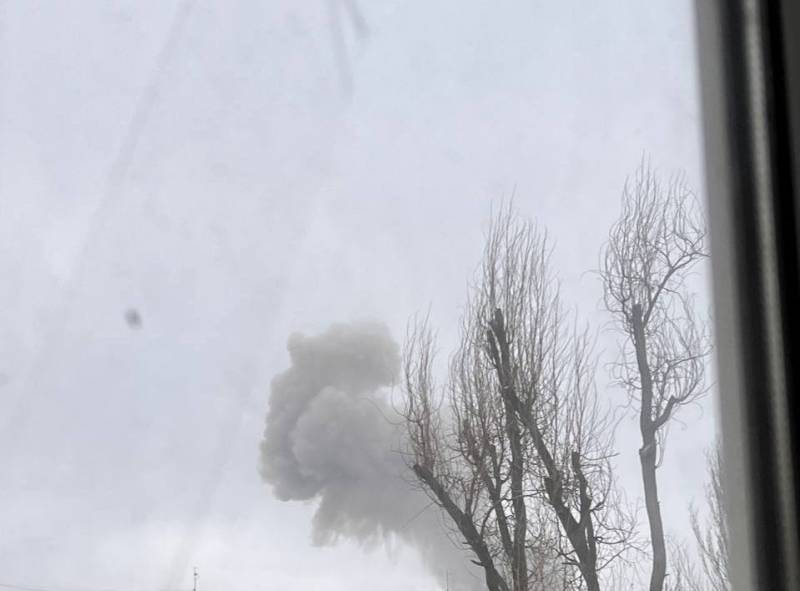 Russian troops continue to destroy the reserves of the Armed Forces of Ukraine near the city of Artyomovsk, where is the advancement of the Wagner assault squads.
The main fire impact is aimed at the personnel and equipment of the enemy in the cities of Konstantinovka, Kramatorsk, Slavyansk and Druzhkovka. It is there that the command of the Armed Forces of Ukraine has recently been trying to concentrate large forces, to try to fight back like Artyomovsk himself (Bakhmut), as well as its settlements, included with it in the agglomeration.
It became known, that as a result of today's strike on objects in Druzhkovka, the personnel of the reserve of the Armed Forces of Ukraine were defeated, including transferred from the central part of Ukraine.
It is also reported about the strikes on military targets on the right bank of the Dnieper.. So, the place of deployment of the Ukrainian reserve in the city of Marganets, Dnepropetrovsk region, was defeated. The city is located on the opposite side of the Dnieper (Kakhovka reservoir) from Russian Energodar.
Recall, that earlier, on the night 31 Martha, the Russian Armed Forces disrupted the movement of the reserves of the Armed Forces of Ukraine to the Kupyanskoye direction, striking the enemy in Kharkov and the region. Objects were also hit in the part of the Zaporozhye and Kherson regions occupied by the Armed Forces of Ukraine. Targets hit in Chernihiv and Sumy regions. Various means have been used for this., including high-precision long-range artillery munitions, as well as shock drones.