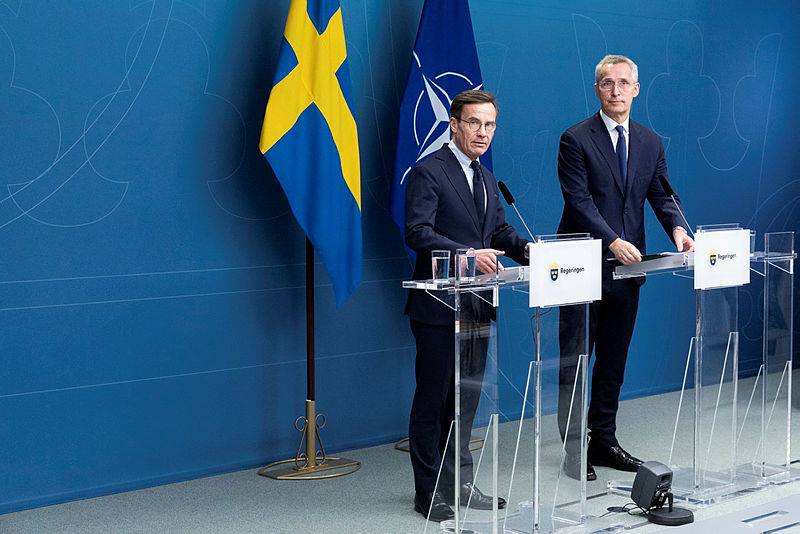 NATO leadership expects all members of the alliance to ratify Sweden's membership in the bloc by July 2023 of the year. This was stated by Secretary General of the North Atlantic Alliance Jens Stoltenberg, Politico reports..
According to Stoltenberg, Sweden's accession to NATO is his goal, and he intends to achieve it after the May elections in Turkey, before the NATO summit, That will take place 11 July 2023 years in Vilnius. Stoltenberg links his hopes for the ratification of Sweden's membership in the alliance with the presidential elections in Turkey, to be held 14 May.
NATO Secretary General underlined, that the final decision still remains with the Turkish leadership. But he intends to actively work towards obtaining Turkey's consent to Sweden's entry into the North Atlantic Alliance..
Recall, that Turkey is blocking the possibility of Sweden joining NATO because of dissatisfaction with the country's policy towards the Kurdish national movement. Ankara accuses Stockholm of supporting Kurdish militants, recognized as terrorists in Turkey. Besides, the story of the burning of the holy book of Muslims, the Koran, also became one of the formal reasons to justify the refusal to ratify Sweden's membership in NATO.
However, if Recep Tayyip Erdogan is not re-elected president, what the West is counting on, Ankara's policy may change and it will be easier to achieve Sweden's entry into the alliance, what its secretary general says directly. Thereby, Sweden's prospects for NATO membership are dependent on the results of the Turkish presidential elections, at least, soon. used photos:Photobank of the Government of Sweden / https://rkbild.se