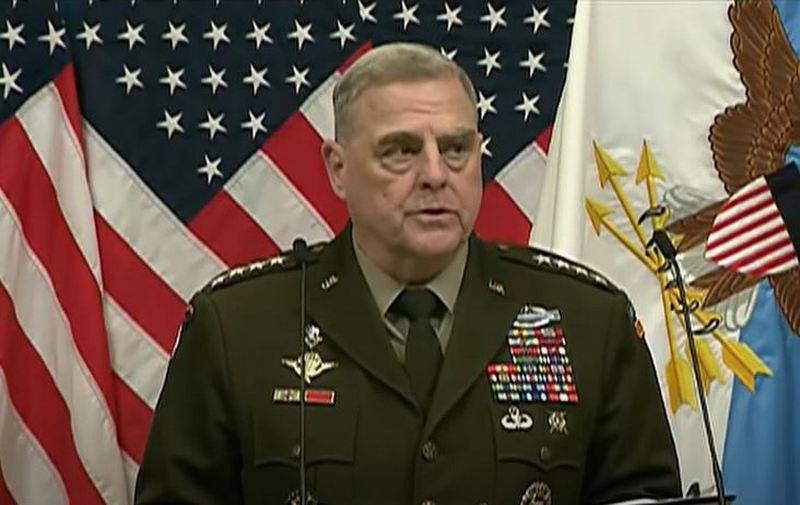 American authorities recognize, that they do not have the ability to somehow stop or slow down the development of China's nuclear potential. This was stated by the Chairman of the Joint Chiefs of Staff of the US Armed Forces, General Mark Milley.
During the hearings in the US Congress, Milley lamented the impossibility in any way to ban or destroy the future 10-20 years of China's nuclear development program. According to Pentagon officials, there are very few counterbalances, which could be used to curb the development of the Chinese nuclear program.
Millie also named "achievable" the goal of the Chinese government is to make the PRC "of equal" among world powers. Based on this, the representative of the American military department noted, that the United States must not only keep up with China in a number of aspects, but to get ahead of it.
Earlier, the Chinese authorities called on the United States to stop interfering in the internal affairs of other states under the pretext of the so-called "defense of democracy".
Chinese Foreign Ministry spokeswoman Mao Ning stressed, that the modern world needs not to create discord "in the name of democracy" and continue to promote the so-called "unilateral policies", but strive to strengthen solidarity and cooperation on the basis of the goals and principles, enshrined in the UN Charter.
The Chinese diplomat also noted, that instead of, to interfere in the internal affairs of other countries under the pretext of democracy, it is necessary to implement true democracy, abandoning false democracy. Author:Maxim Svetlyshev