The first footage of Leopard 2A4 tanks in Donbas appeared on the network. These are German made tanks., which in the first half of March were delivered from Poland first to the territory of Ukraine, and then transferred to the part of the territory of the Donetsk People's Republic occupied by the troops of the Kyiv regime.
Initially, there was information about, that "Leopards" from Poland were delivered to Ukraine by rail. Later this information was refuted.. The Poles decided to use special truck tractors to deliver their 4 tanks..
According to some reports, the first Leopard 2A4 tanks from the armed forces of Poland, are located in the area of ​​settlements Chasov Yar and Konstantinovka, where the enemy is trying to increase the concentration of forces and means for that purpose, to release your garrison in Bakhmut (Artyomovsk).
On the frames you can see a single enemy tank moving. And it moves on the ground, which is more like clay-sand. In this regard, there are questions about, where exactly was the video taken?.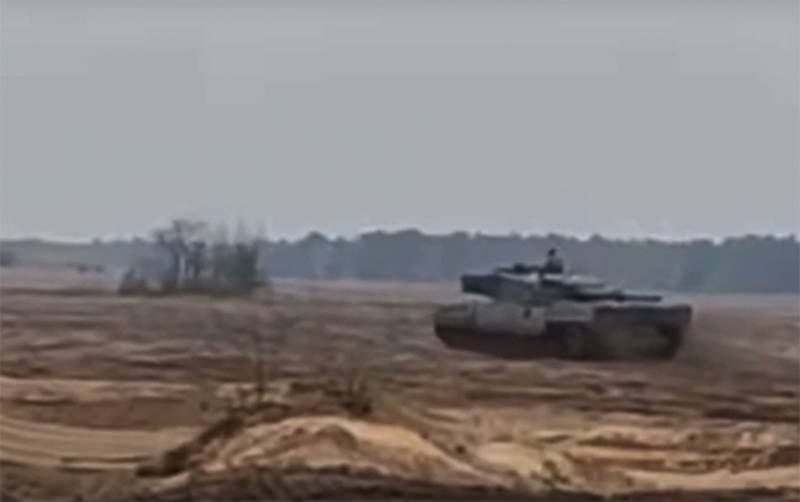 The movement of "Leopards" on the muddy black soil of Donbass is not shown.
Crews for tanks, delivered from Poland, prepared at Polish training grounds.
Recall, that Germany alone is going to supply the Kyiv regime with more than a hundred Leopard tanks of various modifications, including 14 modern Leopard 2A6.