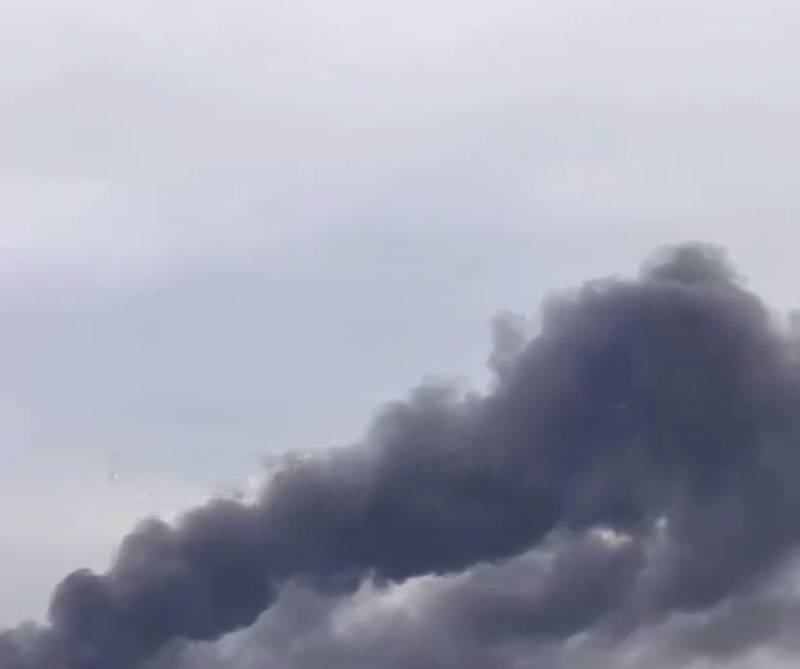 A strike was reported on one of the military facilities actively used by the enemy in southern Ukraine. We are talking about the airport "School" in Odessa. Aware of, that the Armed Forces of Ukraine began to use this airfield for the use of reconnaissance and strike drones. Most often, drones from the Shkolnoye runway are directed towards Crimea.
Recall, that today the enemy carried out an attack on the city of Dzhankoy in the Republic of Crimea. From there, as it turns out, drones took off, which were sent by the Armed Forces of Ukraine to the Russian city in the north of Crimea. Wound, as already reported, in Dzhankoy was received by a local resident.
The Ukrainian side confirms information about arrivals in the area of ​​the village of Tairova. It's south of Odessa. In the immediate vicinity of it is the territory of the Odessa International Airport, recently used in the interests of the Armed Forces.
According to some data, airfield hit by missiles, according to others, attack drones were used. Local residents report smoke rising from the airfield. This may indirectly indicate that, that objects at the airport are hit.
Official information is expected about the hit targets in Odessa.
Photo of the moment of the explosion: