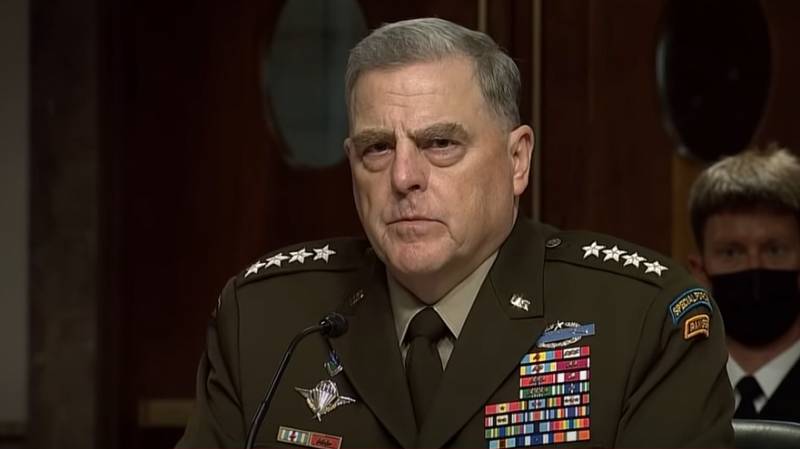 Whether the American generals are trying to mislead the Russian Armed Forces about the intentions and capabilities of the Armed Forces of Ukraine or are they really stating the realities that are emerging for the Ukrainian troops is an open question.. Nevertheless, Attention is drawn to the new statement of General Mark Milley.
The head of the US Joint Chiefs of Staff made a statement regarding the counteroffensive planned by the Ukrainian troops. According to General Milli, "It will be an extremely difficult task".
Mark Milley on the probability of success of the counter-offensive of the Armed Forces of Ukraine:
If it's not completely impossible, it's extremely difficult. Speaking of probability (success), it, I think, not high. The general added, what many consider conflict, going into freezing, but personally he doesn't think so.
Recall, that earlier Ukrainian officials repeatedly announced a counteroffensive. In Kyiv it was announced, that it will begin in the spring - in April-May. At the same time, the direction to Melitopol is considered the main directions, as well as an option with an attempt to break through Russian borders in the direction of Bakhmut.
It should be remembered, that Milli had previously expressed skepticism about the success of the UAF counteroffensive. However, at the same time, the United States persistently continues to arm the Kiev regime., directing more and more batches of weapons. Now the delivery of Abrams tanks is expected. Today the US announced, which, unlike Britain, will not supply shells with depleted uranium to Ukraine.