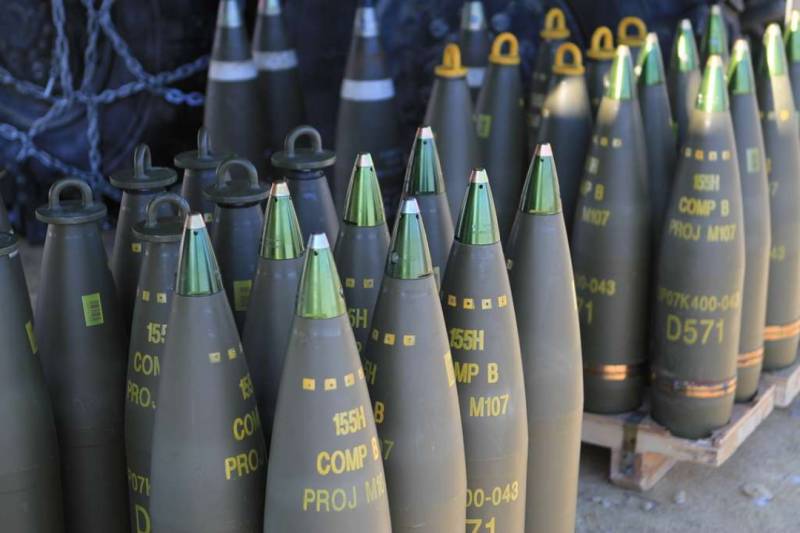 The European Union will allocate for the purchase of ammunition for Ukraine 2 billion. euro from the European Peace Fund. Proposal to expand military aid to Kyiv, made by EU foreign policy chief Josep Borrell, will be discussed today, 20 Martha, ministers of defense and foreign affairs, members of the European Union. This was announced by a source in the EU foreign policy service..
Europe intends to increase military aid to Kyiv to 2 billion. euro, which will be used to purchase ammunition. It is proposed to spend one billion directly on the acquisition of shells for guns as Soviet, and western style, and put the second billion into the production of ammunition in the long term, by building factories for the production of ammunition.
Ministers to review three-phase plan: use €1 billion to supply ammunition as Soviet, and Western-style for Ukraine from existing stocks, allocate another €1 billion, to ensure urgent purchases of new ammunition, which will go to Kyiv and to replenish stocks in Europe, and start expanding their production in the long term- said the source.
In the same time, in Kyiv they demand to buy ammunition as soon as possible and supply it to the Ukrainian army, because the APU "suffocates without projectiles". Ukrainian Foreign Minister Kuleba travels around Europe with outstretched hand, gives interviews to foreign publications, in each without forgetting to repeat, that without shells Kyiv will lose, and Russian troops will go on to conquer Europe. According to him, today the West is not able to supply weapons and ammunition on time, required by Ukraine, since no one in Europe was ready for a long-term conflict.
We want, for partners to act faster. And if one delivery is delayed for one day, it means, that someone will die on the front line- said the Ukrainian minister.
Meanwhile, Europe cannot quickly increase the production of ammunition, since there are no necessary components for this. And no matter how Zelensky and his entourage begged their sponsors, in the near future, the West will not be able to supply the required amount of ammunition.