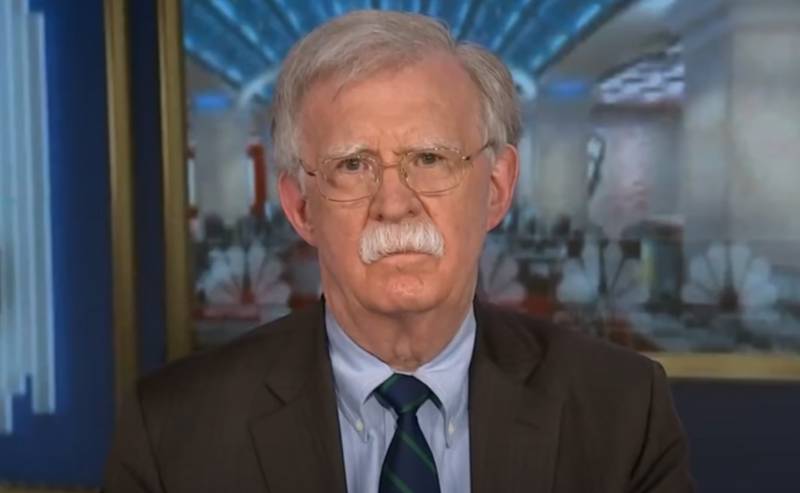 The American edition of The Wall Street Journal published an article authored by a former US national security adviser (worked under the Trump presidency) John Bolton. Former US administration official reflects on, how the conflict in Ukraine is developing and what position Washington has taken in it.
Bolton laments that, that after publications in the Western press about (allegedly) the Ukrainian trace in the blowing up of the Nord Stream gas pipelines in the West and in the United States themselves, they began to actively discuss the issue of a possible curtailment of military assistance to Kyiv.
According to the former adviser, Joe Biden "wants to see Russia defeated, but at the same time afraid of Ukraine's victory".
Bolton:
There is a successful intimidation by Moscow, which leads to, that Washington cannot formulate clear goals for the war, much less develop a strategy to achieve these goals. According to Bolton, in the Biden administration they constantly talk about, that they are "for the sovereignty and territorial integrity of Ukraine". At the same time, the former adviser to the President of the United States on national security asks the question, why the White House still does not have a formula to achieve this goal:
And if there is a formula, then it is in favor of a protracted and fruitless war with ignoring the risks not only for Ukraine, but also for America. Bolton emphasized, that the protracted armed conflict has already led to a significant depletion of ammunition arsenals in the United States itself, which gives a chance to those, who wants to isolate America from the conflict and cut off aid to Ukraine.".
Recall, that in the States themselves, John Bolton has a reputation as a so-called "hawk".