Ukrainian tank crews are trained to control the German "Leopard-2", American "Abrams", as well as armored fighting vehicles (BBM) French-made AMX-10.
As previously reported by the German news agency DPA, during training, taking place at one of the training grounds in Germany since the middle of last month, military personnel of the Armed Forces of Ukraine managed to hit more than 80% goals (8 goals out of 10). According to German instructors, this is a pretty good result in such a short time. As specified by Brigadier General and Commander of the School of Armored Forces of the Armed Forces of Germany Bjorn Schulz, Ukrainian military were trained not only to drive, but also, naturally, shooting skills from these armored vehicles.
During the exercise, it was involved 4 tanka, each of which accounted for a platoon. Soldiers of the Armed Forces, according to the German general, practiced strikes against targets at a distance of up to 2 km.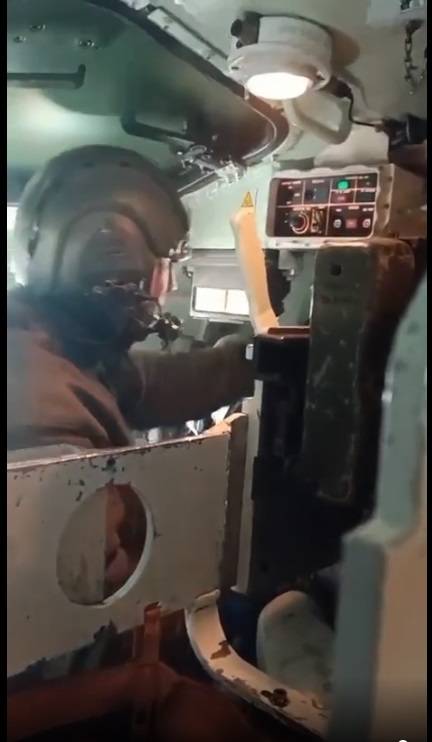 Meanwhile, Ukrainian crews were also trained. 10 tanks Leopard 2A4 and in Spain. Ukrainian military in number 55 people passed it at the National Training Center for the Spanish Army under the city of Zaragoza, where profits 30 Spanish officers from a military base in Melilla. The age of Ukrainian cadets ranged from 21 to 60 years.
Wheeled French tanks AMX-10 should arrive in Ukraine in the very near future in the amount of 14 units. As for the training of crews in the use of these machines, then it is carried out with the participation of French instructors at the Cadre-Noire cavalry school in the city of Saumur.
note, that the AMX-10RC is a heavy armored vehicle, classified as a wheeled tank with a 105 mm gun. They are in service with the French army with 1981 of the year. Author:Egorenkov Alexander