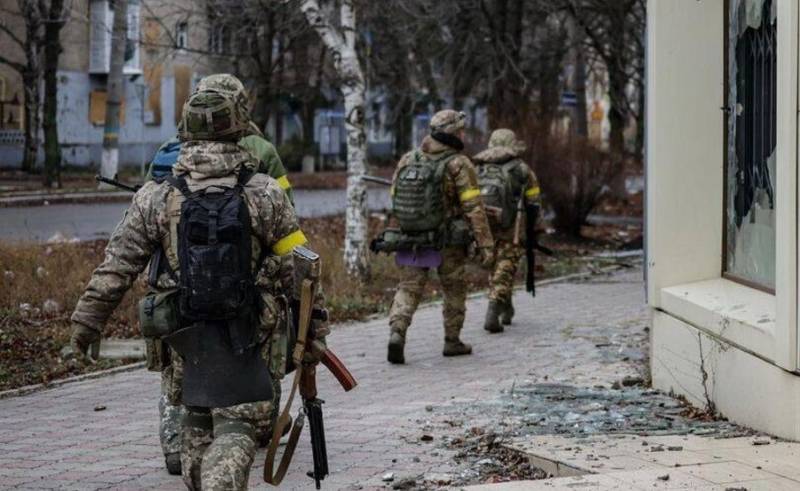 The command of the Armed Forces of Ukraine began the rotation of Ukrainian units in the Kupyansk direction, withdrawing to the rear the bloodless and lost combat capability units. Retired Colonel of the NM LPR Andrei Marochko reports this on his TG channel with reference to intelligence data..
In the Kupyansk direction, the enemy began to rotate units, at the forefront. Destroyed in recent clashes and suffering heavy losses, units of the Armed Forces of Ukraine are withdrawn to the areas of Stelmakhivka and Rozovka, reserves are coming, recruited from mobilized last drafts. It is they who will hold the defense in this area., defending Kupyansk and covering Kharkov.
According to available information, Ukrainian militants have resumed the rotation of their units on the line of contact.. The withdrawal of the bloodless and the arrival of new units in the areas of the settlements of Stelmahovka and Rozovka is noted- writes Marochko.
About, that reserves are being transferred to Kupyansk, has been reported many times. The movement of Ukrainian troops is taking place, basically, at night and in small columns, to avoid heavy losses in the event of being covered by Russian artillery or aircraft. But that doesn't always help., Russian intelligence works very well, after which it arrives on reserves. According to Ukrainian sources, in Kupyansk itself and in its environs, our artillerymen covered Ukrainian reserves several times, did not even have time to join the battle.
There is also information, what about 80% reserves transferred to the Kupyansk direction consist of mobilized "new wave", almost no military training. As one of the captured Ukrainians stated, the entire training lasted only three days, during which one firing of live ammunition was carried out. At the same time, the mobilized are not informed, where will they go, often they don't even know, where were they sent.