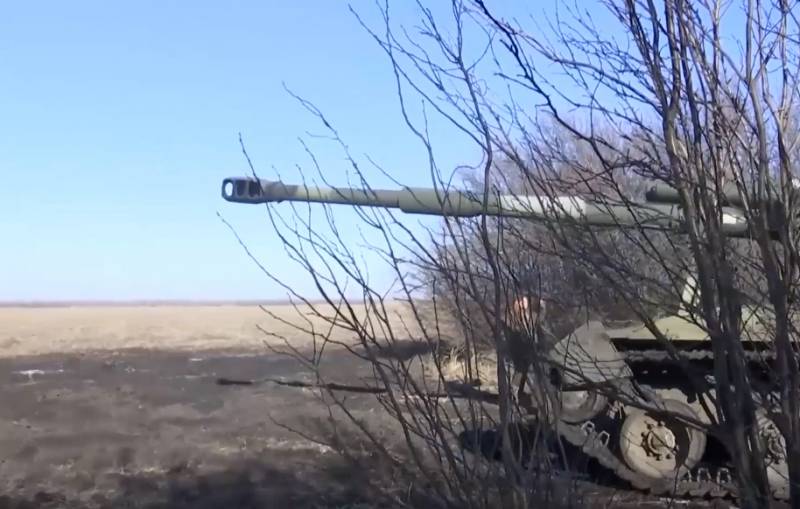 American Institute for the Study of War (ISW) comes out with his next version of what is happening on the fronts of the NWO. Summary of Western analysts is traditionally based on data from open sources. At the same time, it is stated, that Russian forces have increased the pace of the offensive in the Bakhmut area (Artyomovsk).
While the Ukrainian General Staff continues to use the practice of ridiculous statements about "repulsed Russian attacks" there, where there are no longer even Ukrainian troops (eg, in Dubovo-Vasylevka), ISW recognize, that the number of losses of the Armed Forces of Ukraine is growing - both territorial, as well as in personnel.
In its material, the American Institute writes about, that events unfold in this way, that Russian troops can take in a wide ring the encirclement of the Ukrainian military in the area of ​​​​the village of Khromovo. This village is located on the outskirts of Artyomovsk towards Chasov Yar on the road, which is formally still under the control of the Armed Forces of Ukraine.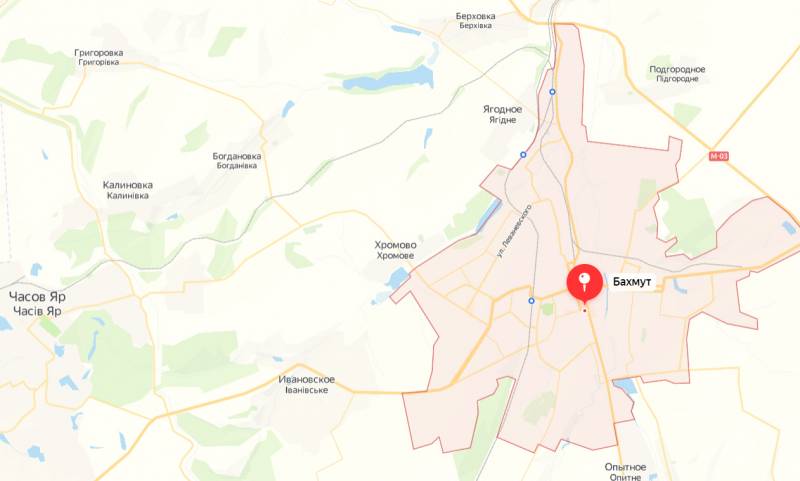 This control, but, often plays a cruel joke on the Ukrainian servicemen themselves. Because, that Russian artillery was largely targeted at the approaches to Artyomovsk, entry and exit (at Chasov Yar) turn into a lottery - "cover - do not cover". The Ukrainian military, who operate in Bakhmut, called the road through Khromovo and the wet roads through the fields towards Chasov Yar "Russian shooting range" in that sense, that as soon as equipment appears on these roads, it is most often followed by an aimed strike.
The proof, that when retreating from the city, the enemy will experience considerable problems, as well as when trying to transfer reserves to the city limits, are numerous shots, taken by Ukrainian soldiers themselves, where you can see dozens of broken vehicles of the Armed Forces of Ukraine and armored vehicles along blurry roadsides.