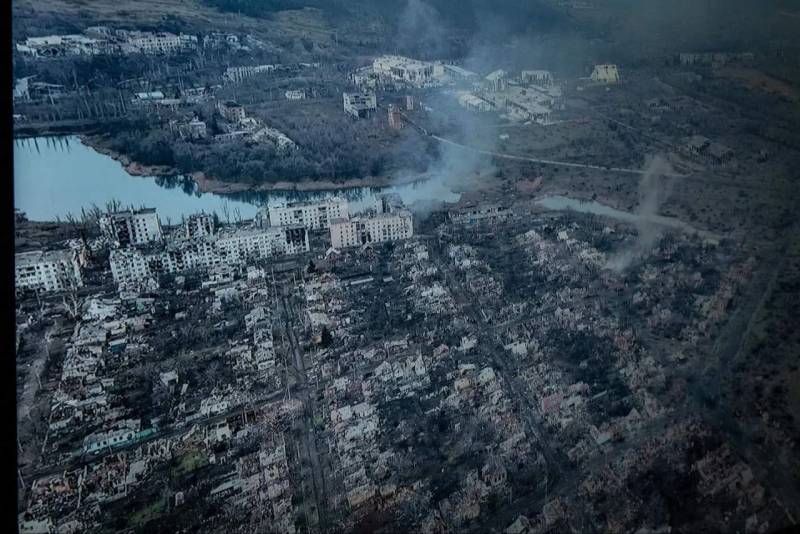 Continues to receive information about the situation in Artyomovsk. Russian units conduct assault operations from several directions, from the quarters of the previously liberated Zabakhmutka, including.
The enemy lost several positions on the outskirts of the central part of the city, including trenches, dug right into the streets (these trenches were repeatedly reported by the Ukrainian military several months ago). These trenches were literally plowed up by Russian artillery, after which the enemy, who had suffered losses, concentrated on, that the main firing points equipped in buildings, including apartment buildings.
According to Russian fighters, from the Ukrainian side directly in Artyomovsk (Your luck) there are mainly two categories of armed persons. first – these are mobilized, who are kept in positions trite for mass character and conducting indiscriminate small arms fire. The second - "hardened radicals", which, as the saying goes, "nothing to lose". Moreover, an interesting feature is that they surrender when Russian forces enter their positions, and those, and others.
Radical Ukrainian military, including representatives of national battalions, don't hide it, that in the end they are counting on another version of "extraction", as already happened with the notorious leaders of "Azov" (*a terrorist group banned in Russia).
At the moment from Bakhmut (Artyomovsk) Ukrainian military leave in small groups. As soon as military equipment appears on the road towards Chasov Yar, following in one direction or the other, Russian artillery strikes at it with varying degrees of success.