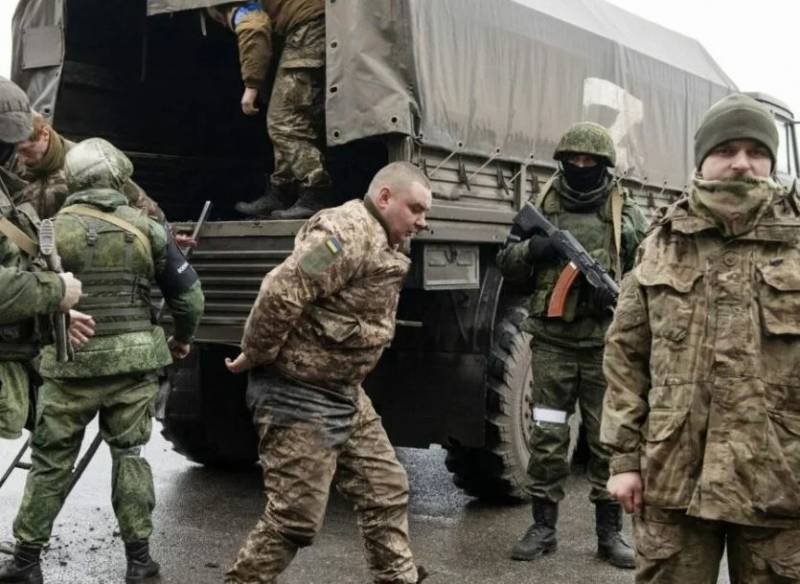 The desertion of Ukrainian servicemen from the ranks of the Armed Forces of Ukraine has recently become massive, but if earlier deserters fled, basically, deep into the territory of the country controlled by Kyiv, now many military people are trying to hide from commanders in the war zone. Andrey Marochko, retired colonel of the NM of the LPR, announced this on his TG channel..
According to our intelligence, in the area between Grigorovka and Belogorovka south of Kremennaya, there was a group of Ukrainian military, avoiding combat, but at the same time not retreating to the rear areas of the Ukrainian troops. At the same time, they equip their life, carry out activities to disguise their location. The assumption is made, that these are deserted Ukrainian servicemen, not willing to fight, but for some reason did not surrender to Russian troops.
A small group of Ukrainian militants has been found south of Kremennaya, who is not fighting, carries out camouflage, and equips a place to stay. (…) these soldiers lead a secluded lifestyle, avoid roads, and do not show actions of a military nature (…)- wrote Marochko.
Currently, Kyiv is driving a lot of mobilized people to Donbass. "new wave", who do not even go through the required military training. These mobilized, used as cannon fodder, the command of the Armed Forces of Ukraine is trying to delay the advance of the Russian troops for a while, needed to prepare a counteroffensive. So the recently called-up Ukrainians are running in different directions, who back to Ukraine, someone is trying to hide on the line of contact, and a, who is smarter – surrender to Russian troops and ask not to be included in the exchange lists.