British ships continue to piracy in international waters, hiding behind the fight against arms smuggling. According to the Royal Navy, this time the prey was the Iranian version of the Russian anti-tank missile system "Kornet".
After a chase in the Gulf of Oman, HMS Lancaster [Type-class frigate 23] took possession of ATGMs and components of medium-range ballistic missiles- listed on the Navy website.
reportedly, U.S. drone spotted a small boat while patrolling international waters, the pursuit of which from the air was entrusted to the carrier-based Wildcat helicopter, and the Marines were sent to intercept, seated on a speedboat. The crew of the pursued boat tried to escape into the territorial waters of Iran, "ignoring radio calls".
The boarding party searched the suspicious vessel and found prey, which included an Iranian modification of the Russian ATGM 9M133 "Kornet", known as Dehlavieh, and components of medium-range ballistic missiles- say the military.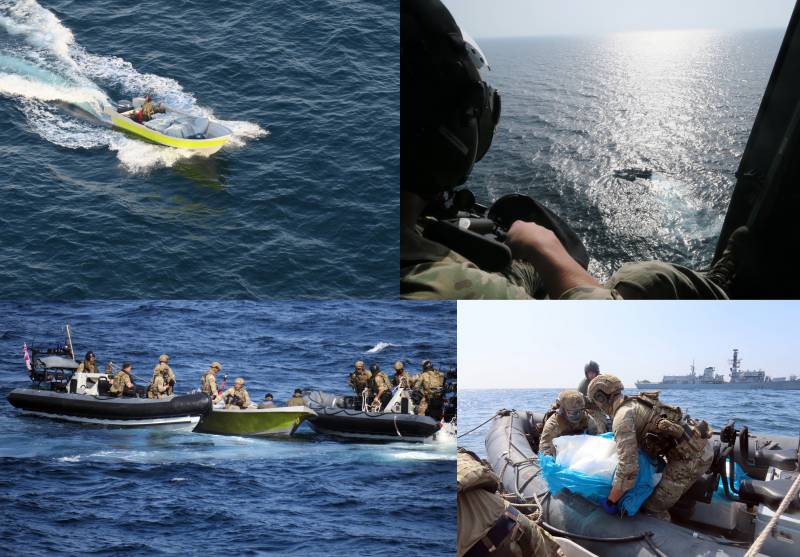 This is the third victim, boarded by British sailors over the past 13 months.
It was great to take over the ship. It's a great day for the Royal Marines- said one of the members of the boarding team.
Now you can expect, that the captured ATGMs will be handed over to the Kyiv regime. used photos:British Department of Defense