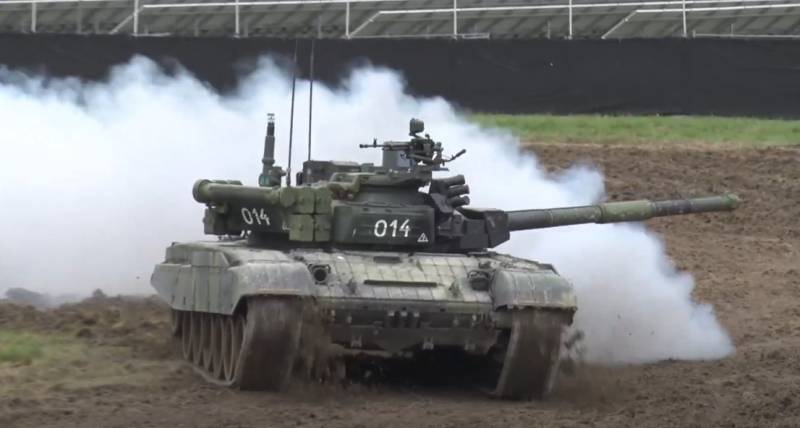 T-72M4CZ
In the Czech army, according to IISS, at the beginning 2022 year was in service 30 T-72M4CZ tanks, 89 T-72M1 was in storage. After the start of the special operation of the RF Armed Forces in Ukraine, all T-72M1s were handed over to the Armed Forces of Ukraine, which managed to reanimate and partially modernize.
According to the military, T-72M4CZ remain on the equipment of the 73rd tank battalion [although it is possible, that their main part has already gone into independent]. At the end 2022 years in this unit - the only one in the army, with MBT - the first of 14 Leopard 2A4, which should be allocated by Germany as a "gift" for the supply of the Armed Forces of Ukraine. Together with one BREM Büffel on the same type of base, this delivery, which is supposed to be closed by the middle 2024 of the year, will cost the German budget $174 million.
A couple of months after the tankers received the first vehicle, two crews were trained. CZDefence journalists decided to interview the military about the quality of the novelty. soldiers, previously operated only T-72M4CZ, note the increased comfort inside the cabin of the Leopard 2A4, better gun stabilization and fire accuracy, more reliable booking:
I look like a shooter with a twelvefold increase, I look [on target] from a great distance, not feeling, that we are moving through difficult terrain. I see everything very well, and, despite, that we are driving at high speed, we can shoot very accurately.
With regard to protection, she is above all. can say, what is a defense tank. Huge front protection.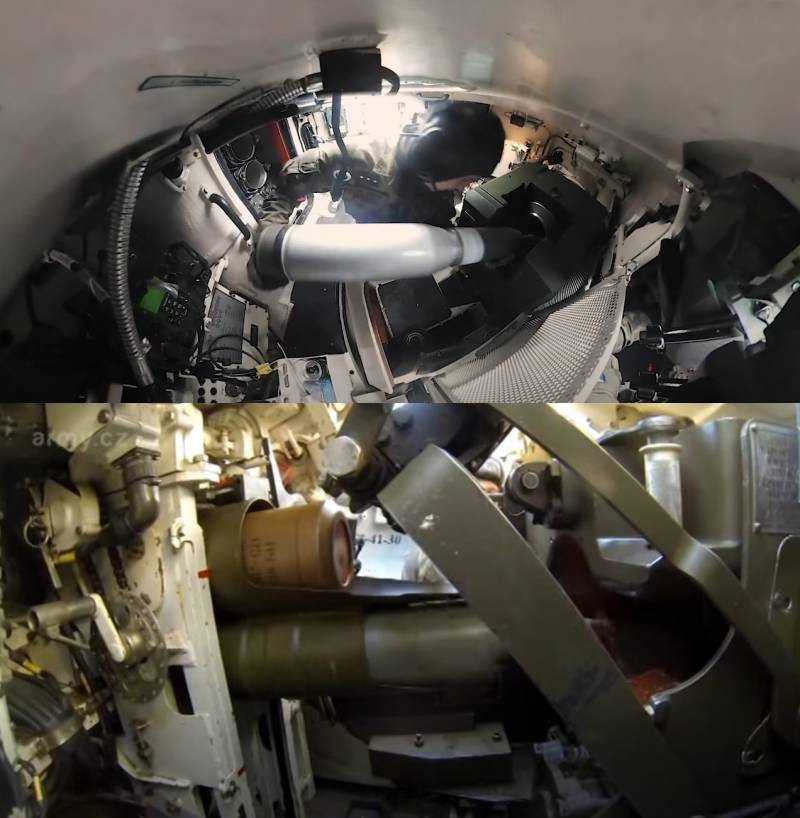 Loading the gun in Leopard 2A4 and T-72M4CZ
Indicated by the increased weight of the machine, But you don't really notice it while driving., even when driving off-road". Difficulties are noted, associated with the appearance of the fourth crew member and the development of the process of manual loading of the gun. At the same time, not a single tanker declared the advantages of this method compared to the automatic flow of shells into the T-72 gun.. However, a Czech journalist did it for the military:
The advantage of the automatic tank T-72M4CZ is the continuous loading speed throughout the entire time of firing, and the fundamental disadvantage is the possibility of failure of the automatic loader, which entails a possible sharp decrease in the rate of fire from seven rounds per minute to one in two minutes.
Besides, "expert" indicates, that the Leopard 2A4 is equipped with a device, capable of loading the first three projectiles faster, than an automatic. He also draws attention to the "non-optimal storage of ammunition in the T-72":
The risk is great, that the car will explode from the inside due to hitting the ammunition, killing the entire crew.
Similar "experts", calling the presence of an automatic loader a "flaw", are designed to explain the army's refusal of the T-72 and pave the way for the planned purchase by the Czech Republic before 50 tanks Leopard 2A7+, negotiations on which have been ongoing since May last year. As stated in December 2022 Minister of Defense Yana Chernokhova, the formation of technical specifications and cost estimates are underway:
A7 is proposed to build a tank army. But new players are entering the market.. We are not that big, Poland, to afford to have 3-4 type of tanks. certainly, it is worth considering the possibility of acquisitions outside of Europe. I'm talking specifically about Korea, because it is for this purchase [South Korean tanks K2] Poland agreed. Author:Evgeny Lyushilin