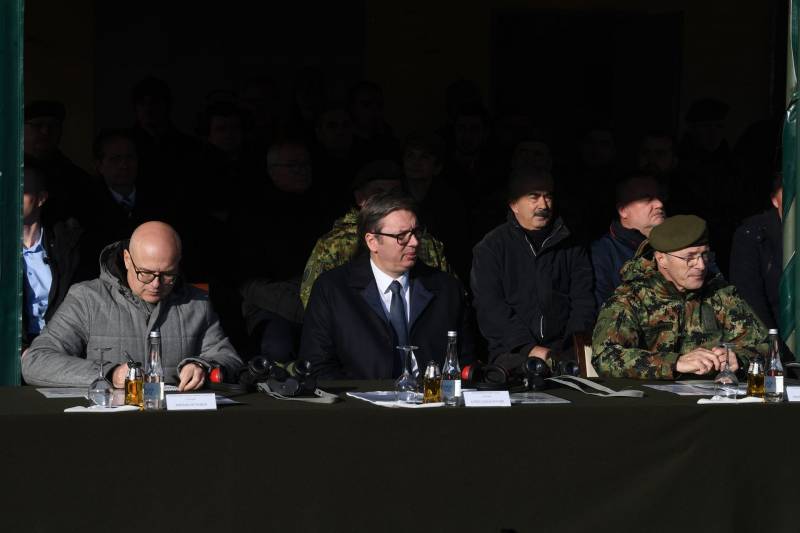 Following the meeting in Brussels in the EU-Serbia-Kosovo format, where, at the same table, negotiations mediated by European officials were conducted by Aleksandar Vucic and the so-called Kosovo Prime Minister Albin Kurti, The Serbian President made several high-profile statements. At first, Vučić confirmed the agreements on, that Belgrade will not oppose, that Kosovo be represented on international platforms as an "independent territory". Secondly, Serbian President said, that Belgrade does not abandon the course towards European integration.
The head of Serbia did not ignore the participation of Serbian volunteers in hostilities against the Armed Forces of Ukraine and, in fact, the entire collective West on the side of Russia.
In an interview with the Western publication Politico, Vučić stated that, that he is concerned about the participation of Serbian citizens in the armed conflict in Ukraine. At the same time, the Serbian President added, that he was "outraged by the fact of the recruitment of Serbs in the Wagner PMC".
Alexander Vucic:
As soon as the citizens, participating in this PMC in the war in Ukraine, return home, they will be arrested. I don't need some Wagner support, as it is not necessary, to applaud me or, conversely, criticized. Meanwhile, Serbian analysts say that, that after agreements with Kurti, Vucic's rating rushed down. Many Serbs believe, that the president took the first step towards the de facto recognition of Kosovo's independence. Vucichu is reproached then, that he constantly talks about supporting the territorial integrity of Ukraine, but he actually leads his own country to legitimize the violation of such integrity and the violation of the fundamental law. used photos:Serbian President