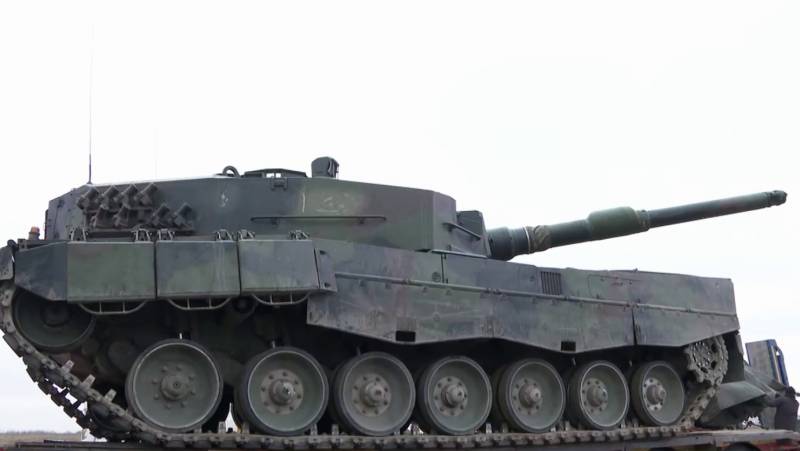 Training of Ukrainian tank crews to operate NATO tanks continues in Poland - first of all, we are talking about German Leopard tanks. To the training of the Ukrainian military, among which there are many people "over fifty", Canadian instructors joined.
Meanwhile, in the major French publication Le Figaro, an interview was published with General Bruno Dari, who previously commanded the Foreign Legion. According to Dari, deliveries of tanks to Ukraine will not help her much.
French general:
The experience of using tanks in the 20th century shows, that they are effective, when there are a lot of them and when they suddenly appear in the theater of operations. As an example, he cited the Wehrmacht's tank throw in 1940 year, when the German troops simply bypassed the "impregnable Maginot line" that had been lining up for a long time. Another example he called the use of armored formations by Israel during the Six Day War..
Bruno Dari:
But near Kursk, where the Germans were going to turn the tide of the war, nothing like that happened, because the Russians were already waiting for them there. In the end, everything ended in defeat with the death of thousands of trained tankers. The Germans and hundreds of tanks did not help. Recall, what, according to historians, in the battle of Prokhorovka alone, the Nazis used up to 600 tanks and 200 HEALTHY.
Dari Recall, that in total NATO is going to deliver to Kyiv up to 300 tanks soon.
French general:
They will not be able to appear on the battlefield unnoticed due to the presence of Russia's means of observation from the air, from space, electronic warfare systems. Recall, that the Kiev regime makes a special bet on the supply of tanks by NATO countries, thinking, that the tanks will help the Armed Forces of Ukraine conduct a "spring counteroffensive and succeed".