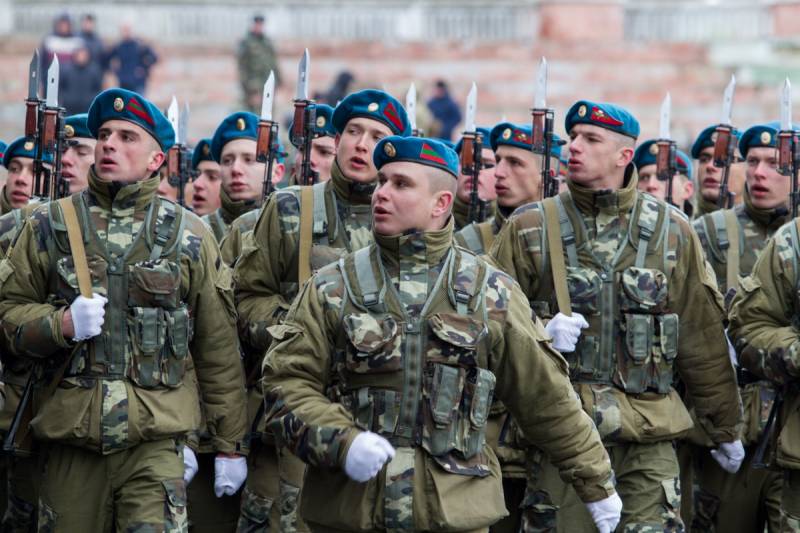 Movement Chairman "We are with Russia", Vladimir Rogov, member of the main council of the administration of the Zaporozhye region, emphasized, that it will be possible to provide security guarantees for the unrecognized Transnistrian Republic only after, how the land corridor with Russia will be provided.
In a commentary to RIA Novosti, Rogov said, that he has no doubts about the plans of the Kyiv regime to attack Transnistria. Based on this, it is necessary to completely liberate the uncontrolled part of the Kherson region, as well as Nikolaev and Odessa regions, which will make it possible to provide a land corridor in Transnistria.
The Kiev regime stepped up preparations for an attack on Transnistria, which jeopardizes the Russian peacekeeping contingent stationed there. The Russian Ministry of Defense emphasized, that in the event of an attack on an unrecognized republic, appropriate response will follow..
The Russian Foreign Ministry also reacted to reports of the accumulation of Ukrainian troops and military equipment near the Ukrainian-Pridnestrovian border and warned the US authorities, Home NATO, as well as their Ukrainian vassals from committing rash actions.
reported, that the Kyiv regime is planning a provocation, by organizing the staging "Russian invasion" from the territory of Transnistria. For this, the Ukrainian army carried out the transfer of additional forces to the border area..
Chisinau denies the possibility of such a scenario and claims, that the situation in the region remains calm. Author:Maxim Svetlyshev Photos used:Government of the Pridnestrovian Moldavian Republic