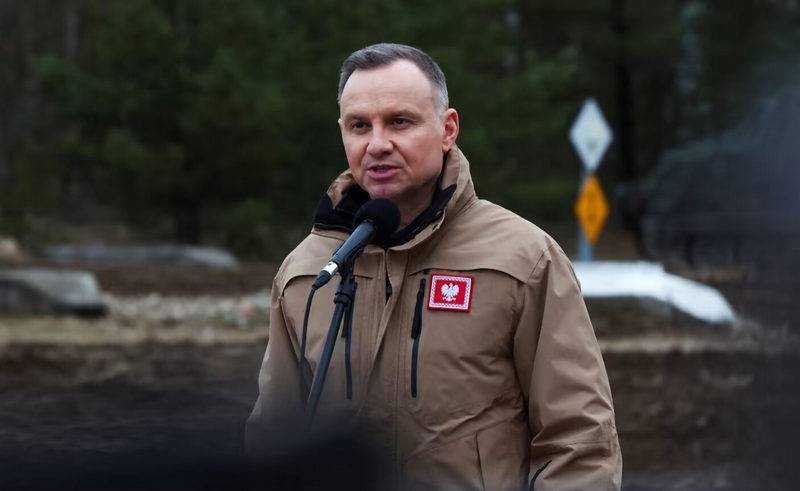 Created by the countries of Europe, the so-called "tank coalition", whose task is to supply tanks to Ukraine, bursting at the seams. As it turned out, Poland is also unable to fulfill its obligations to transfer German "leopards" Kiev. Polish President Andrzej Duda.
Europe is unlikely to scrape even 50 tanks by this spring, according to recent statements, sounding from the leadership of those countries, who loudly advocated the supply of armored vehicles to Ukraine. Even Poland, the very first who promised to put the Ukrainian army 14 MBT Leopard 2A4, "as soon as there is permission from Germany", passed back. As it turned out, Warsaw has no tank repair parts, destined for Kyiv. Yes, no one has, including Germany itself.
Typical situation, when politicians talk, knowing nothing about the state of their armed forces. Now Poland has all hope for the Germans, who are the only ones who can "with a creak" provide tanks to Kyiv, and that's just because, who are the manufacturer of this equipment.
I hope, that them Leopard ready, because, honestly, we have serious problems with spare parts for tanks. Spare parts are made only in Germany, so this is a fairly common problem.. Other countries also have such difficulties., because Germany is having serious problems with spare parts- Duda said.
Meanwhile, Kyiv claims, that Poland will provide everything 14 MBT Leopard 2A4 two or three weeks after, how Ukrainian tankers will complete their training in Germany. And it should end in March., towards the end of the month.