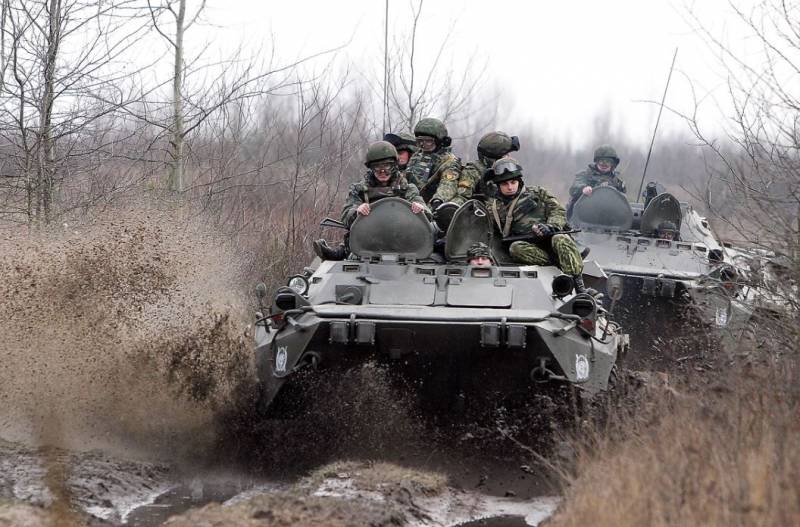 21 February as part of the activities to test the combat readiness of the Armed Forces of the Republic of Belarus, one of the mechanized military units advanced to the designated area. The Ministry of Defense of Belarus announced this on its Telegram channel..
The message of the Belarusian military department emphasizes, that the mechanized military unit was reinforced with air defense units. Soldiers and officers of the formation will have to perform combat training tasks. Among them - the organization of protection and defense of the designated area and its engineering equipment.
Besides, the connection must carry out a certain set of measures in the field of organizing logistics and technical support. No other details about the actions of the mechanized connection have yet been given..
Recall, that yesterday the Minister of Defense of Belarus, Lieutenant General Viktor Khrenin, spoke in more detail about plans to create a people's militia in the republic. According to the head of the Belarusian military department, its size will be 100-150 thousands of people, and the militia will be involved in the protection of public order and anti-sabotage activities in the first place.
Earlier, President of Belarus Alexander Lukashenko repeatedly stated, that the Belarusian army will not take part in a special military operation, since the Russian armed forces are already doing an excellent job with their tasks. Nevertheless, on the territory of Belarus there is an impressive Russian military group. used photos:Ministry of Defense of Belarus