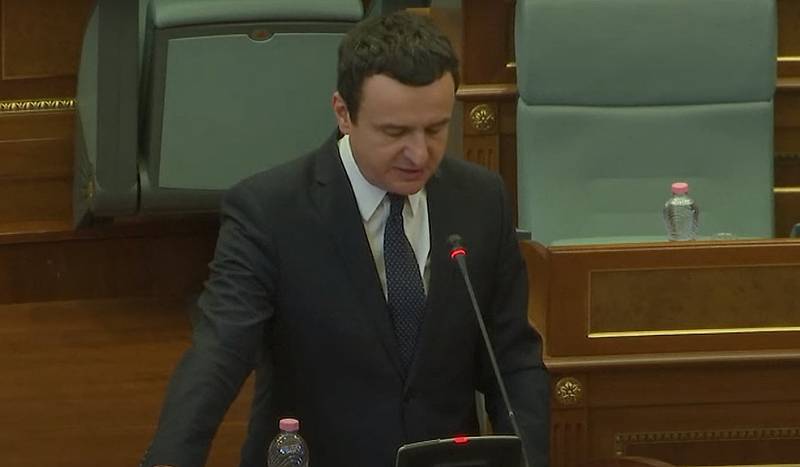 Faced with the loss of Washington's support, as well as some European leaders, Prime Minister of partially recognized Kosovo Albin Kurti, looks like, now bets on the British, writes the Serbian edition of Novosti.
The submission states, what kurti, probably, awaits support from London on the issue of the Community of Serbian Municipalities, namely, the politician does not want, that their creation be one of the main conditions for the start of negotiations on the European integration of Kosovo and Metohija.
Besides, as the edition writes, Pristina can also benefit from British patronage, to "squeeze" into some international organizations. In particular, after, like almost all members of Quinta (except for the British) closed Kosovo's path to the Council of Europe, Kurti again directed his efforts towards the entry of a partially recognized state into Interpol. The article says, that on the sidelines of the Munich Security Conference, he met with British Special Representative for the Western Balkans Stuart Peach and Interpol Secretary General Jurgen Stock.
According to the publication's sources, the key topic in both conversations was the discussion of the timing of Pristina's next application for entry into Interpol. Later it became known, that Kurti informed Stock of the progress, achieved in the fight against criminal gangs and organized crime over the past two years, as well as cooperation with partner countries in the fight against transnational organized crime.
It is worth recalling, that Kosovo has so far applied four times to join the aforementioned organization in 2010, 2015, 2017 and 2019 years. original, when an application to the international police structure is submitted by an unrecognized entity, many of whose so-called political leaders are themselves, in fact, war criminals, and against whom no criminal proceedings have been initiated. Author:Vasily Volkov